20 Jul

Cryptocurrency roller coaster
Welcome aboard the cryptocurrency roller coaster. Fasten your seatbelts while we highlight the most recent cryptocurrency news, digital currency trends and global insights. In Japan, SBI Ripple added Sumitomo Mitsui Banking Corporation (SMBC), MUFG, Mizuho and Japan Post Bank to its consortium of 61 banks, totaling 80% of Japan's banking assets, and now using Ripple for bank payments.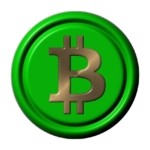 Research firm Smith and Crown said the 11 largest cryptocurrencies lost 18% of their value over the weekend. Analysts said digital currency exchanges, developers and investors reacted to concerns about cryptocurrency capacity, value and merchant acceptance. Coinmarketcap said nervousness about the Aug 1 scaling deadline for Bitcoin settlements caused cryptocurrencies values to drop. On Sunday, Coindesk reported the worth of all publicly traded digital currencies fell by $10 billion in 24 hours.
New York trader investFeed dropped its equities platform and replaced it with cryptocurrencies while CEO Ron Chernesky expressed confidence in the future value of digital currency assets. Swiss private bank Falcon Group joined Bitcoin Suisse to offer clients blockchain asset management solutions. Visa is competing hard with blockchain startups in developing countries to serve the "underbanked" consumers around the world.

Business Insider looked at eight applications of blockchain that will disrupt key industries including legal contracts, clearing and settlements, payments, smart assets such as invoices and letters of credit, digital identities, voting, healthcare and insurance contracts. South Korea legalized cryptocurrency transactions and international digital currency transfers for registered fintech companies. Micropayments fintech SatoshiPay will drop Bitcoin/blockchain technology and partner with IOTA Foundation for faster settlements and lower processing fees.
Quartz.com reported on the disappearance of Bitcoin funds from a confidential account owned by ransomware attackers showing the challenge of policing cryptocurrency transactions. Finally, in what could become an interesting trend, Irish fintech firm Bitcart launched a wristband with Dash's InstantSend technology that allows the consumer to pay with digital currency quickly and inexpensively.
Sumitomo Mitsui Banking Corporation and Japan Post Bank Join SBI Ripple Asia's Bank Consortium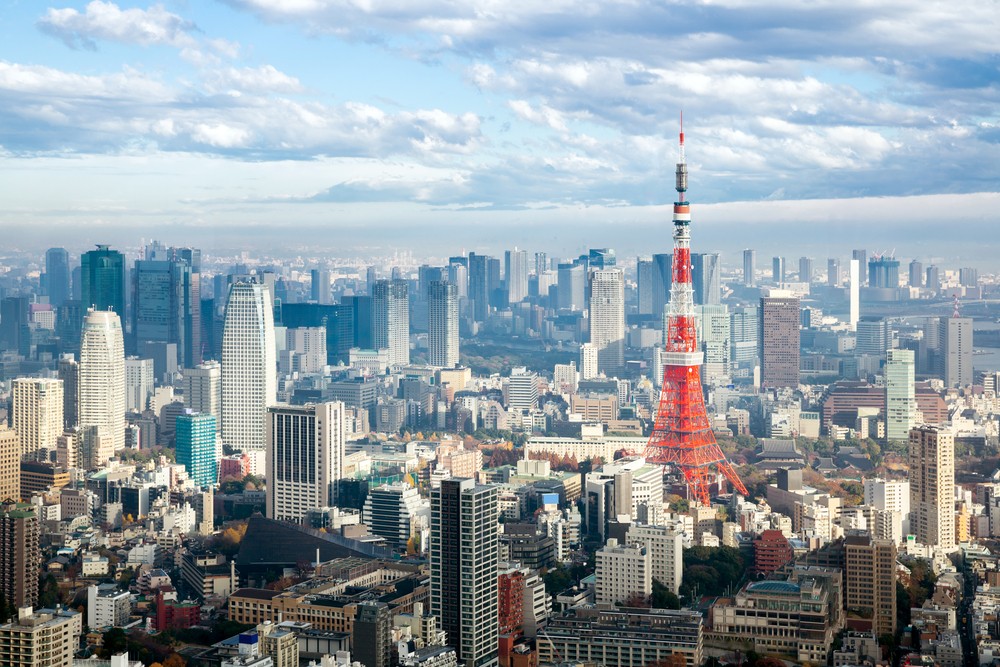 Less than a year ago, SBI Ripple Asia announced the creation of a Japanese consortium of banks who will use Ripple's technology for payments and settlement. The set of banks set out to be the first in Japan to conquer the slow and costly pain points associated with sending payments using current rails.
A few short months later, the consortium grew to 47 banks that successfully completed a pilot implementation of Ripple to enable real-time money transfers both domestically and internationally – with the goal of going live by year end.
Today, we are happy to announce that the Japan bank consortium continues to drive interest among the banking community in Japan, bringing the total number of members to 61, representing over 80% of total banking assets in Japan.
Stay on the lookout for a common mobile application for payments that will unite all the banks' customers both domestically and globally – set to launch later this year. Via ripple.com
Cryptocurrencies Tumble in Value as Capacity and Acceptance Issues Dog Bitcoin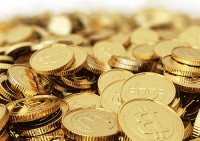 The overall value of the world's most important digital currencies nose-dived over the weekend as developers and exchanges struggled with key questions related to transaction capacity, merchant acceptance, and other market dynamics.
The 11 largest currencies by market capitalization lost 18% of their total value between midnight Friday and early Sunday, only to rally somewhat during the day Sunday to finish down 12%, according to an index calculated by Smith and Crown, a New York City-based research firm. Its index stood at 4,253 Sunday evening, down 26% over the past week.
Bitcoin, the largest of the 11, has taken a particularly hard fall after weeks of dwindling value. Trading briefly at just over $3,000 as recently as June 11, the currency entered the weekend at $2,113 and by late afternoon Sunday traded at $1,871, according to Smith and Crown. All told, Bitcoin shed $1.8 billion in market cap between midnight Friday and Sunday afternoon and has seen that measure shrink 21% in the past 30 days to $31.6 billion.
Ethereum, the second biggest blockchain by market cap, has fared little better. Its digital currency, ether, dropped by more than 7% just in the 24 hours leading up to Sunday afternoon, when it traded at $157. It traded at just over $300 as recently as June 30 but has slid since. Via digitaltransactions.net
Buckle Up: Bitcoin Price Heads for Below $2,000 as Aug 1 Nears
Bitcoin has fallen almost 12 percent in 24 hours as the reality of the Aug. 1 scaling deadline unsettles markets. Current trade prices according to Coinmarketcap, which averages readings from across major exchanges, shows Bitcoin at $2,076 – its lowest price for two months.
The knock-on effects for altcoins in the top 10 were as palpable as ever, with Ethereum, Litecoin and others following Bitcoin downhill. Ethereum has fared particularly badly over the past week, with monthly losses to its market cap now nearly $18 bln.
As always, internal reactions with cryptocurrency were mixed, some despairing while others are eyeing a keen buying opportunity. Via cointelegraph.com
Hyped Crypto-Currencies Take a Beating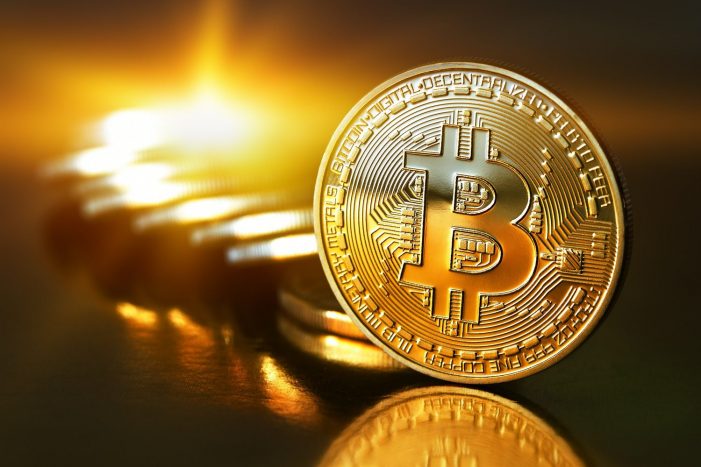 Bitcoin fell to around $1,863 and Ethereum to around $133 over the weekend – 38 percent and 67 percent off their all-time high respectively. Bitcoin, in particular, suffered heavy losses since hitting a high of $3,018 on June 12. By Monday, Bitcoin had recovered slightly to $2,129 while Ethereum also rose to $176.
The decline appears to be part of a wider trend across the market, with trade publication Coindesk reporting Sunday that the worth of all publicly traded digital currencies had fallen by a total of $10 billion in 24 hours over the weekend.
Writing for VentureBeat,, analyst Anupam Varshney put the fall down to market manipulation and amateur investors with little experience of the stock market panicking after seeing their first losses. "The cryptocurrency market is as unregulated as it can get," Varshney wrote. "Things that would result in jail time on the stock market are legal here. In such a scenario, it's no surprise that big players are manipulating the markets for their own gain." Via livetradingnews.com
New York Trading Platform Drops Equities for Cryptocurrencies
In a move that may well be the first among many, the New York based trading platform investFeed has dropped its equities platform and replaced it with cryptocurrencies. Started in 2014, the company has grown in its connections, with links to TD Ameritrade, E-Trade and Fidelity. The basic model is to combine pre-built APIs with elements of StockTwits, Steemit and TokenMarket, to create an incentivized social network exclusively for cryptocurrency.
While the move is the first of its kind, there have been rumblings among hedge funds and other investment vehicles about moving toward cryptocurrencies in large bulk. The explosive rise in values of the cryptocurrencies has led to widespread interest, especially as a potential replacement for gold as a store of value.
While the move is certainly no shock to cryptocurrency fans, the investment market may find these changes somewhat disturbing. However, CEO of investFeed Ron Chernesky said, "Our strong belief in the future of cryptocurrencies prompted our decision to pivot from equities to decentralized digital assets. We feel that investFeed's future should fully embrace the greatest technological breakthrough since the Internet." Via cointelegraph.com
Swiss private bank to enter blockchain asset management market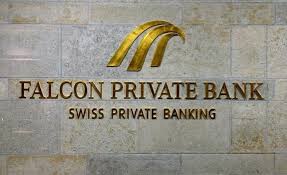 Falcon Group, a Swiss private bank, has teamed up with Bitcoin Suisse to provide blockchain asset management solutions for its clients.
Clients can exchange and hold Bitcoins via Falcon using their cash holdings. The solution enables access to blockchain assets and storage processes. Additionally, a Bitcoin ATM has been installed in the lobby of Falcon Private Bank's headquarters in Zurich and is accessible for the public during business hours.
The product was approved by the Swiss Financial Market Supervisory Authority (FINMA) which is the Swiss government body responsible for financial regulation. Falcon Private Bank is a Swiss private banking boutique with 50 years of expertise in wealth management. The bank is headquartered in Zurich and has locations in Abu Dhabi, Dubai, London and Luxembourg. Swiss private bank to enter blockchain asset management market | The Paypers
Visa: 'No One Embraces Digital Currency Benefits More Than Us'
Visa is in hot competition to serve the unbanked as Blockchain startups such as BitPesa make ever-increasing inroads. A senior Visa executive has said "no one" is more receptive of digital currency's "benefits" than the international payment platform.
In an interview with Huffington Post, head of global Merchant sales and solutions Jack Forestell said Visa's mobile products for the developing world – specifically mVisa – were "opening doors" for unbanked citizens.
While Visa is traditionally thought of as the major competitor to the Bitcoin-based inclusive economy, the payments giant has accelerated its entry into Blockchain adoption this year.
In the race to serve the billions of people shut out of the traditional banking system, Blockchain startups using cryptocurrency – principally Bitcoin – have been at work creating a market for several years. Via cointelegraph.com
8 applications of blockchain
Digital currencies, like Bitcoin, are interesting for the future. However, I am more excited about what Blockchain can and will do in the future. I will look at 8 potential uses for the technology and how I think it will change how many things are done today.
There is a digital revolution going on in the legal industry and blockchain is the technology leading this transformation. The law is being digitized. If you have ever had to close a mortgage or been part of any legal dispute you know that lawyers are good at creating tons of paperwork. I am convinced they are paid by the word sometimes.
If we can digitize the process of keeping track of the paper trail then it will reduce the cost and potential for human error. It could be a game changer. Firms like Stampery are focused on recording everything on a shared ledger that becomes irrefutable digital proof that this legal event happened between two parties.
Now this is probably one of the most interesting potential uses for Blockchain when it comes to finance. Clearing and settlement costs the financial industry billions of dollars yearly. Global banking giant Santander believes Blockchain technology could save the industry $20 billion a year which would be a huge benefit to consumers in lower fees for transacting things like wire transfers, money grams, and clearing fees on investment trades. Via businessinsider.com
South Korea Makes it Legal to Transfer Cryptocurrencies Internationally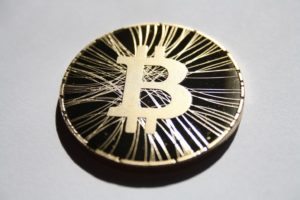 According to several online sources, a new law in South Korea is set to make it legal for companies to process international transfers using cryptocurrencies like Bitcoin and Ether.
The new laws, which are set to go into effect July 18, will amend South Korea's Foreign Exchange Transactions Act to allow fintech companies to register with the country's Financial Supervisory Service (FSS) as international money transfer providers. By registering with the FSS, fintech companies will be allowed to use a host of different methods to transfer money abroad, including specifically the use of digital currencies, i.e. cryptocurrencies. In order to be eligible for registering with FSS, a company will be required to have over 1 billion won (or US $882,000) in capital and a debt-to-equity ratio of under 200%. Companies will also be required to limit single transfers to about US $3,000 and total transfers per year for a single account to about US $20,000.
Bitcoin's Advantages
By utilizing cryptocurrencies like Bitcoin, fintech firms in Korea stand to gain massive advantages over traditional banks. First, speed is a huge difference between the two. Traditional banks take up to 2-3 days to process international transfers, sometimes even longer. In contrast, cryptocurrency transactions can be completed in a fraction of the time, sometimes minutes or even seconds. For example, Coinone, a cryptocurrency exchange based in Korea, advertises that transactions can be completed in as little as 3 minutes. Via crowdfundinsider.com
Micropayment Company Ditches "Outdated Bitcoin" for IoT Technology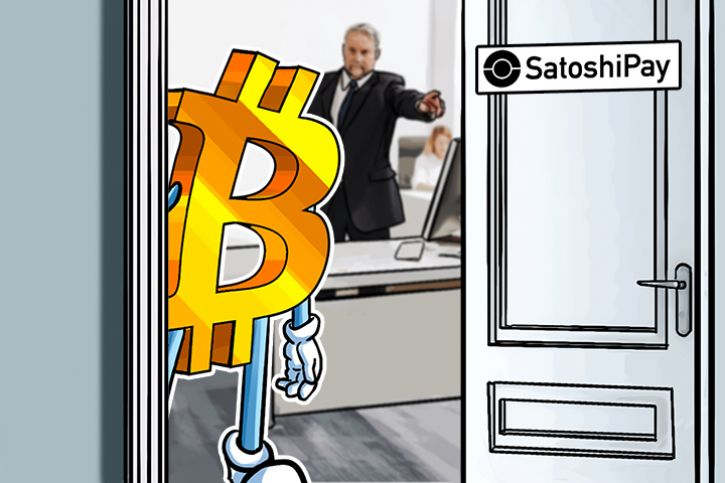 SatoshiPay has announced that it will be phasing out Bitcoin, and thus Blockchain technology, as its preferred settlement network. Instead, they are partnering with the IOTA Foundation due to faster transactions with much lower fees.
Bitcoin has been the original Blockchain technology on which a number of businesses have built their services on. SatoshiPay is just one of those companies to use Blockchain technology, but they are now looking beyond that to a microtransaction Blockchain-less crypto token called IOTA.
SatoshiPay began using Bitcoin in 2015 as a system to settle these micropayments, and back then it was a viable option as fees for Bitcoin transactions were around $0.02. However, recent congestion on the Bitcoin Blockchain, from an increase in interest, has sent fees skyrocketing towards an average of $3, and up to $5 at times. SatoshiPay will now be relying on the IOTA network for its micro payments as it believes this is a superior technology for its services. Via cointelegraph.com
Watch these bitcoin ransom payments get lost in the expanse of the blockchain
The paradox of bitcoin is that it's both public and anonymous. Every bitcoin transaction that has ever occurred is recorded on the blockchain, the digital ledger that organizes the currency, which can be viewed by anyone. Determining who owns the bitcoins behind those transactions, however, can be impossible if the owners are careful.
The hackers behind the recent Petya/NotPetya ransomware attack, which shut down critical services in Ukraine before spreading to computers all over the world, used bitcoin to receive payments from their victims. And because all the victims were told to send their ransom payments to the same bitcoin address, those transactions are particularly easy to view in aggregate in the bitcoin wallet associated with it.
In total, about $10,000 in ransom payments were sent to that account, which was undoubtedly being closely watched by law enforcement agencies worldwide. The point at which bitcoin can go from being anonymous to identifiable is when someone tries to turn it into real currency by withdrawing it through an exchange, so no one expected the money to ever leave that account. But then, on July 4, it did. The money sat in a second account for three days, then began moving again. Via qz.com
Irish Tech Startup Releases Wearable Cryptocurrency Device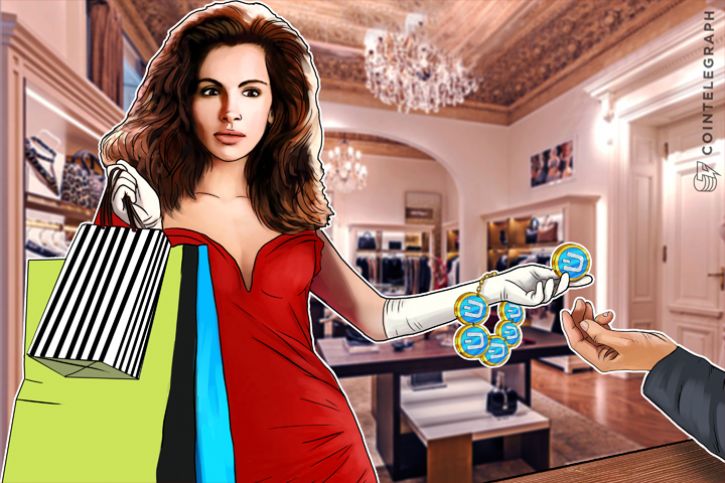 The rapid increase in cryptocurrency popularity, along with the burgeoning market for ICOs and other Blockchain technology has led to some surprising new tech being released onto the market. The most recent of such releases is a wristband that allows users to pay for drinks, food at bars and other restaurants and festivals using their Dash holdings.
The tech, called Festy, is the brainchild of Irish tech firm Bitcart and will be the first of its kind on the market. It utilizes a QR code with a Blockchain infrastructure that takes advantage of Dash's InstantSend technology, making payments nearly immediate, but with much lower fees than legacy credit cards. CEO Graham de Barra said, "Our partnership with Dash makes the perfect payment solution for everyday transactions. Unlike existing traditional bank payments that take a two to five percent fee, there is no cost on receiving Dash for merchants."
The concept is new in the cryptocurrency world, as companies seek to find ways to capitalize on the sudden surge of public interest in decentralized currencies and Blockchain technology. The clear advantages of Blockchain in terms of security and payment verification have prompted the rise in interest as well. Via cointelegraph.com
This post originally appeared on PaymentsNEXT news.