27 Jul

785 digital currencies, $105Bn market cap
While the world of digital currencies seems a mystery at times, it's definitely moving towards mainstream status as our cryptocurrency news roundup shows today. First up, a new online petition is asking Amazon CEO Jeff Bezos us to accept Bitcoin and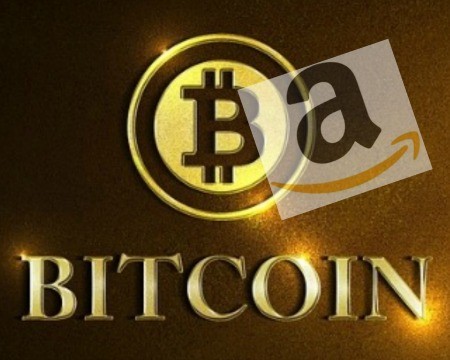 Litecoin payments. Ever wondered how many digital currencies are already available?  Coinmarketcap.com lists 785 cryptocurrencies with a market capitalization totaling more than $105.44 billion.
Cointelegraph.com looks at the importance of  cross-blockchain operability to ensure the liquidity for mass adoption of digital currencies. Sony's Felica Marketing recently successfully tested its "tap-to-pay" method using cryptocurrencies with its contactless technology.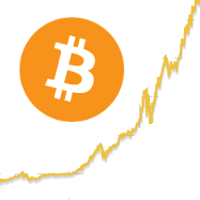 Eighty-eight of the top 100 digital currencies recovered value in the past 24 hours compared with the previous week price fallout according to a report from Cryptocoinnews.com. On the other hand, Aberdeen Asset Management predicts the cryptocurrency bubble will eventually burst citing speculators driving prices of Bitcoin up more than 300% and Ethereum up 4,000% since Jan 2017.
The People's Bank of China is working on a prototype cryptocurrency that could end up in circulation in the near future and reduce costs and increase security through blockchain technology. With legalization of bitcoin in India on the
horizon, analysts are optimistic volume will grow from the current 11% of global bitcoin trade.
Online trading firm AvaTrade introduced new tradable cryptocurrency pairs including Ethereum/USD and Bitcoin/EUR. Bitinka expanded its bitcoin payment services app Inkapay to nine South American countries, claiming 44% monthly growth and plans for global expansion. 18-year old entrepreneur Erik Finman, detailed his journey to bitcoin millionaire status.
Petition Requests for Jeff Bezos and Amazon to Accept Bitcoin and Litecoin as Payments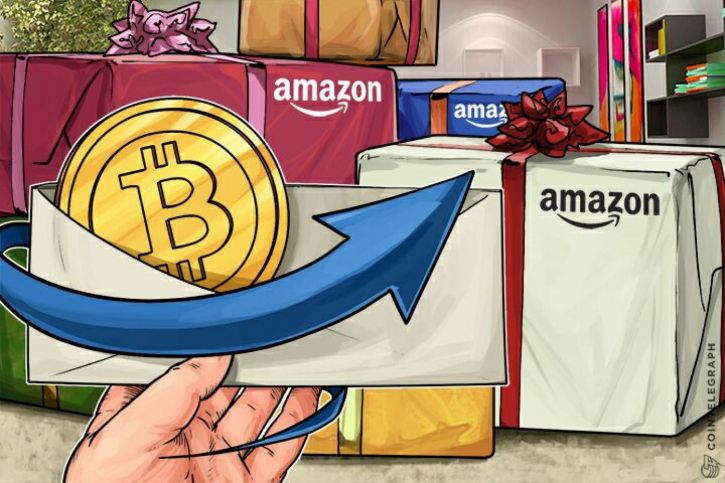 An Amazon customer made a petition directly addressed to its CEO Jeff Bezos to accept Bitcoin and Litecoin as mode of payments on the e-commerce platform.
The petition which has been lodged through Change.org is mainly requesting the e-commerce giant to allow its users to pay for purchases on the site using cryptocurrencies.
It specifies that the logic behind the petition was to not only allow its customers to have more options in terms of method of payment, but it will also allow Amazon to promote innovation and modernization during the purchasing process since Bitcoin and other cryptocurrencies have already been accepted as payment methods for a lot of other institutions. Via cointelegraph.com
All Currencies | Cryptocurrency Market Capitalizations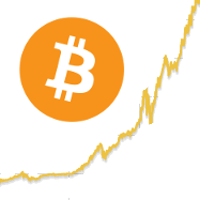 Ever wondered how many cryptocurrencies are in circulation already?
Coinmarketcap.com is a great place to start learning about the huge number of cryptocurrencies available today. Its list currently has 785 digital currencies, with a market capitalization of more than $105.44 billion, recent 24-hour trading volume of more than $3.3 billion and 40.2% of the market held in Bitcoin.
Top five cryptocurrencies and most recent (June 25) value include: Bitcoin $2,608.35, Ethereum $304.58, Ripple $0.3018, Litecoin $44.89 and Ethereum Classic $22.13. Via coinmarketcap.com
Cross-Blockchain Operability Critical to Mass Adoption of Cryptocurrencies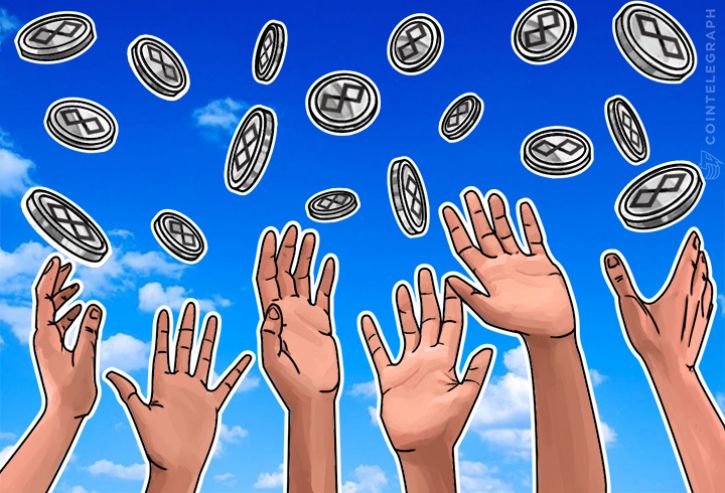 A user today who is paying with cryptocurrencies must wait minutes if not hours before a transaction is accepted by the counterparty. With the adoption of payment channels such as the Lightning Network or Raiden, a user can transfer assets instantly from person A to person B. If person B then opens another payment channel to person C, person A can also transfer assets instantaneously to person C via B, as long as person B provides enough liquidity.
In theory, there can be an infinite chain of participants between person A and C, as long as they all provide enough liquidity. Again, such transactions are immediate, without person A needing to know which route the assets took to end up at person C. Person A can trust this system as the routing protocol ensures its correctness and the cryptographically secured payment channels ensure flawless functionality.
In order for this network to have enough liquidity (in the example above, person B needs to provide enough liquidity to enable a transaction between person A and person C), COMIT introduced the concept of Liquidity Providers (LP). LPs can be seen or understood as hubs or nodes in the COMIT network that create payment channels to users, other LPs and businesses. They are a core part of COMIT, just like servers, routers and ISPs are to the Internet. Via cointelegraph.com
Most Popular Contactless Smart Cards in Japan Adding Bitcoin Hardware Wallets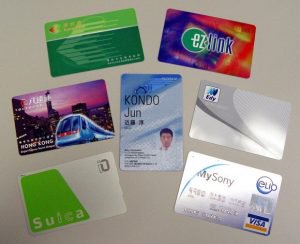 Japanese electronics and entertainment megacorp Sony Corporation originally developed Felica contactless RFID-based smart card technology. In 2007, a company called Felica Pocket Marketing Inc. was founded to sell, promote and distribute Felica contactless cards as well as leasing card terminals to member companies.
Built into smart cards, smartphones, and other devices, Felica technology is behind many of Asia's mass transit systems and can be used as e-money, e-ID, e-tickets, and membership cards. For example, the technology is in use by both of Japan's largest airlines, All Nippon Airways (ANA) for its Skip Service, and competitor Japan Airlines (JAL) for its Touch and Go service. It is also used in ID cards at more than 365 universities in the United States.
Last week, Felica Marketing announced that it has developed and successfully tested a near-instant, "tap-to-pay" method for using cryptocurrencies with their contactless technology. Their tests focused on the technology's usability, safety, and prevention of double spending.
At the conclusion, the company reported that the tests were successful and that bitcoin integration made for a safe and practical payment system. Additionally, the company claims to be able to produce a product that can process a bitcoin payment very quickly, similar to their current tap-to-pay options. Via news.bitcoin.comand
Cryptocurrencies Continue Recovery, Resume 2017's Growth Trend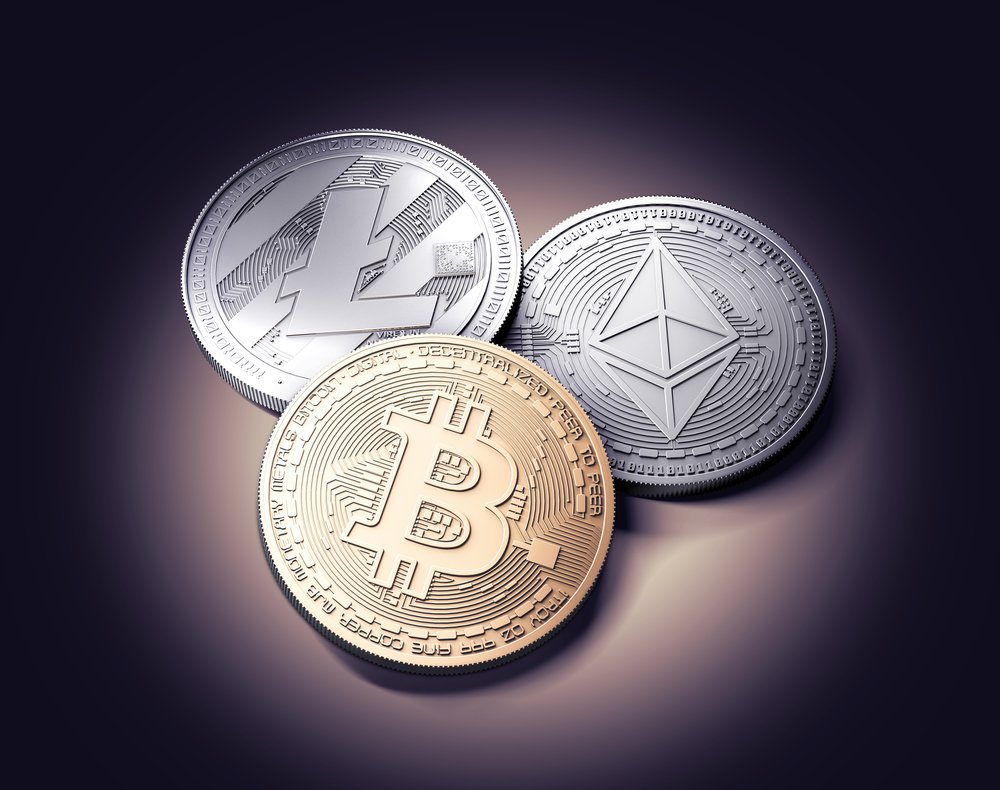 Cryptocurrencies continued their recovery from last week's massive price fallout, resuming the upward trend that has characterized 2017. All but 12 of the top 100 cryptocurrencies posted gains in the last 24-hour period.
Market leaders bitcoin and Ethereum had the smallest gains the last 24-hour period, with the former adding 0.88 points and the latter 1.15 points and market caps of $45 billion and 31.7 billion, respectively.
Bitcoin's price reached $2,760.61, attempting to reclaim the record $2,864.85 it set on June 9. The price has hovered in the high 2,700 range after falling to a monthly low near $2,100 last week.
Ethereum, at $342.27, continued the recovery it began two days ago following two days of losses. Ethereum has fought a correction that came from a sudden increase in demand which caused a bottleneck that delayed its transactions. Despite showing a correction since it peaked at $402 two weeks ago, Ethereum is still showing impressive overall gains this month. Via cryptocoinsnews.com
Cryptocurrency Bubble Will Burst: Aberdeen Asset Management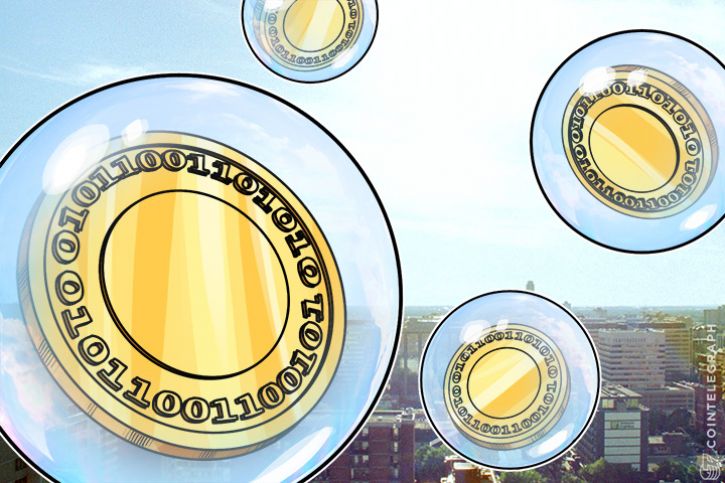 The recent rapid increase in the price of cryptocurrencies has resulted in many experts calling it a bubble and advising caution while investing. Aberdeen Asset Management is the latest to do so, arguing that like all bubbles, the virtual currency bubble will eventually burst too.
Bubble-like Characteristics
The growth in the valuation of cryptocurrencies in 2017 has been unprecedented. Bitcoin price has more than tripled in value, going from $900 in Jan 2017, to over $2,700 now.
This pales in comparison to Ethereum's gains. Ether price has risen from ~$8 in January 2017, to $350 currently, a gain of over 4,000 percent. Other cryptocurrencies too have risen multifold in value, leading to natural apprehensions of a cryptocurrency bubble. Via cointelegraph.com
China Becomes First Country to Test a National Cryptocurrency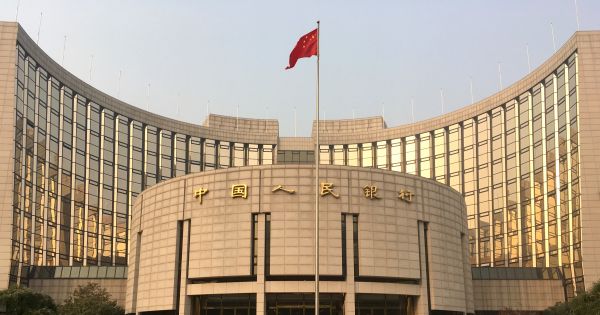 China's central bank has developed its own cryptocurrency, which is now being tested. Cryptocurrencies have the potential to not only benefit China, but the rest of the world, due to their basis in blockchain.
China's central bank — the People's Bank of China — has developed a prototype of a cryptocurrency that it could end up in circulation in the near future. It would be introduced alongside the China's primary currency the renminbi (also called the yuan). China will be simulating possible scenarios and running mock transactions using the cryptocurrency with some commercial Chinese banks.
The potential benefits of developing a digital currency are significant, particularly in China. First, it would decrease the cost of transactions, and therefore make financial services more accessible, which would be a big help to the millions of people in the country who are unconnected to conventional banks. Second, as it would be supported by blockchain, it has the potential to decrease the rates of fraud and counterfeiting, which would be of service to the government's attempts to reduce corruption — a key concern. Third, it would make the currency easier to obtain, which would increase the rate of international transfers. Via futurism.com
Suddenly, Bitcoin to Be Officially Legal in India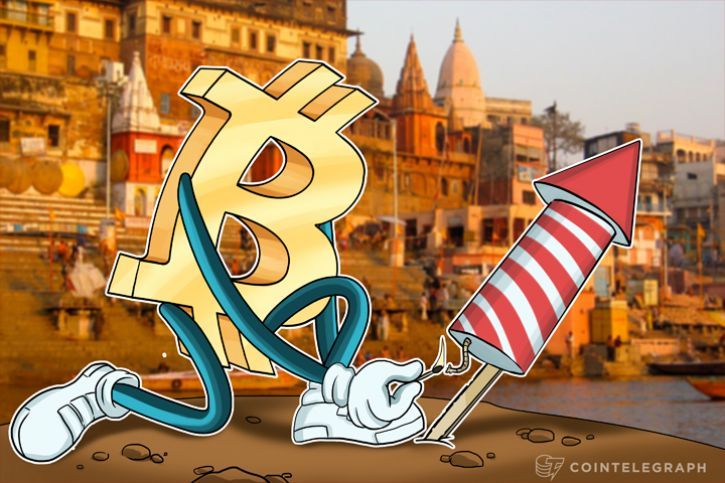 On June 20, CNBC India announced that the Indian government committee has ruled in favor of regulating Bitcoin and is currently establishing a task force to create various regulatory frameworks with the aim of fully legalizing Bitcoin in the short-term.
Prior to the announcement of the Indian government, Chris Burniske, ARK Invest's crypto lead, noted that the trading volumes in India have been on the rise. Burniske previously revealed that the Indian Bitcoin exchange market is responsible for processing around 11 percent of Bitcoin-to-USD trades.
The legalization of Bitcoin in India is expected to further increase trading volumes and Bitcoin activities in India by significant margins. Via cointelegraph.com
AvaTrade Launches New Tradable Cryptocurrency Pairs
AvaTrade, a forex and CFDs brokerage, has announced the addition of cryptocurrency pairs to its asset list on its website, and noted its intention to add more in the future. As of now, the online trading firm offers Ethereum Classic versus the American dollar (ETH/USD), and the Bitcoin versus the euro (BTC/EUR).
The allure of cryptocurrencies appears to be their high volatility, as well as the ability of their value to soar to new highs even when other markets are not volatile. About two weeks ago, Finance Magnates covered the Bitcoin versus the dollar exchange rate reaching $2877. Being able to trade cryptocurrencies within currency pairs rather than just as individual assets may be a sign of more advanced stages to come.
Dáire Ferguson, the CEO of AvaTrade, commented: "These are exciting times; the trading world is changing in front of our eyes, and we are glad to play a major role in it. Cryptocurrencies are the future, and AvaTrade stands in the frontline of brokers when it comes to trading them. We work hard to ensure we offer our clients the best trading conditions and possibilities." Via financemagnates.com
BitInka Announces Expansion of Bitcoin-Based Payment-App Services Across Latin America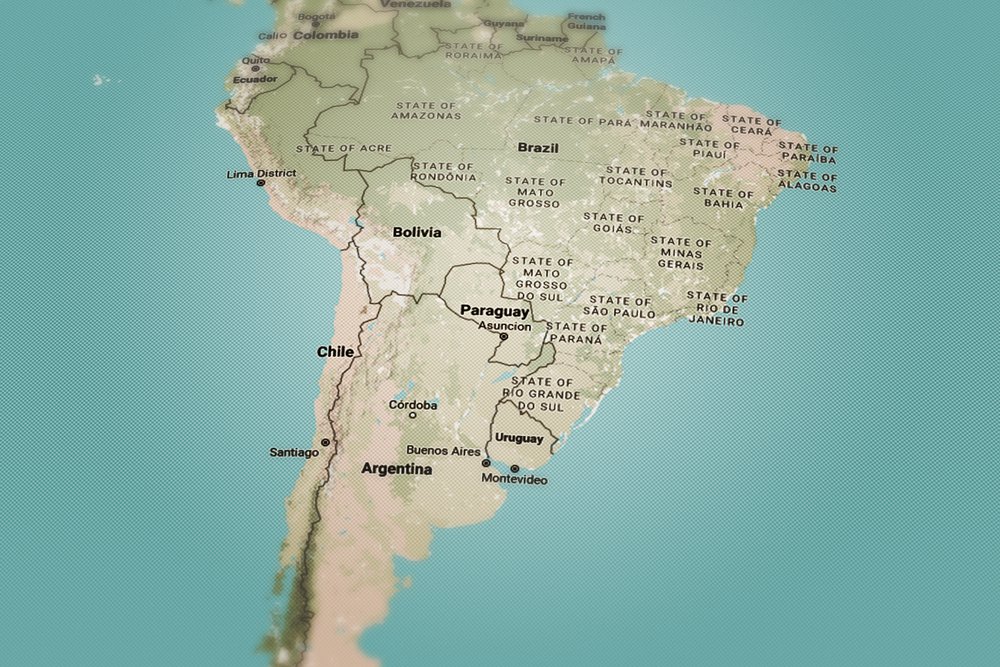 Bitinka, a platform that allows users from 9 South American nations to purchase and sell bitcoins, has announced significant uptake of Inkapay, Bitinka's bitcoin-based payment app for the Latin American markets.
Bitinka was founded in 2013 as a platform designed to facilitate bitcoin purchasing and selling across Latin America. Bitinka currently offers services to Argentina, Bolivia, Brazil, Chile, Colombia, Spain, Peru, Venezuela, and the United States, and offers bitcoin trading in native currencies.
Bitinka has announced that its popular bitcoin-based payment app, Inkapay, will see significant expansions beginning in July. Starting next month Inkapay will be implementing credit card integration, in addition to new APIs designed for e-commerce integration. Inkapay is also set to launch a mobile app in September.
The announcements come alongside Bitinka reporting significant growth in customer use during 2017. Bitinka says it has seen an average monthly growth of 44%, with the company anticipating further growth after the implementation of credit card integration and e-commerce API across Bitinka's services. Via news.bitcoin.com
18-Year Old Erik Finman Details How Bitcoin Made Him a Millionaire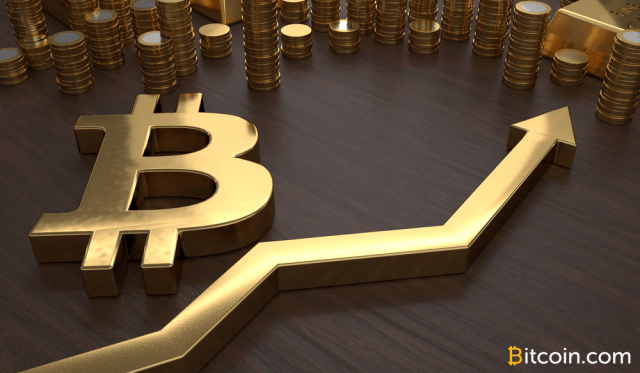 This week the 18-year old entrepreneur, Erik Finman, recently did an Ask Me Anything (AMA) on a technology subreddit where he details his experiences investing in bitcoin, which led to him becoming a millionaire by age 18.
At age twelve Erik Finman put the $1000 his grandmother gave him in bitcoin, in May of 2011. By the end of 2013 Finman's wealth in BTC grew to be worth $100,000 and the young high school student left his high school to create his own company. The company Finman created was called Botangle, a peer-to-peer tutoring service that offers video chat. In 2015 the young entrepreneur found a buyer who was interested in purchasing his company for either $100,000 or 300 BTC.
"The investor offered either $100,000 or 300 bitcoin, which had dropped in value at that time to a little more than $200 a coin," explains Finman's AMA. "I took the lower cash value bitcoin deal because I believed it was the next big thing and an official buyout would've been very difficult for someone under eighteen and it was good tax planning to use Bitcoin." Via news.bitcoin.com
How Ethereum Is Used in CTFs (Coin Traded Funds) and What the Benefits Are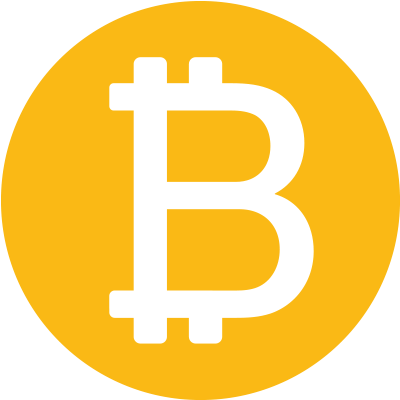 Thanks to blockchain technology and the rise of cryptocurrencies, investment scenarios are changing. The world economy as we know it has turned into a hybrid where the money flows into cryptocurrencies, and is used either to support projects built on decentralized platforms or for the mere purpose of making a profit. The world used to associate blockchain technology with Bitcoin, but things changed when Ethereum entered the scene.
Blockchain technology and Ethereum
Better described as an open-source platform that uses blockchain technology, Ethereum enables developers to make their own decentralized applications. The main difference between Bitcoin and Ethereum is the purpose. The latter focuses on managing the programming code for any type of decentralized application. The official Ether coin is mined, like Bitcoin, but this will be changed to a less power consuming method. This type of token nurtures the network, Ether being used to pay for different transactional fees and services available on the Ethereum network.
The capabilities of the Ethereum blockchain are immeasurable. One of the most notable is that it can be leveraged to build smart contracts. But it's a type of contract that self-executes – it is a standalone contract that handles management, performance, enforcements, and payment features all by itself. Via news.bitcoin.com
This post originally appeared on PaymentsNEXT news and is shared here with permission.