09 Aug

ICO Tracker, Filecoin, Stox, hedge funds
In today's cryptocurrency news, hedge fund investments in cryptocurrencies are "exploding", Bitcoin is booming and crypto is the new black. Hedge Fund Alert reports a record number of hedge funds  are investing in cryptocurrencies. On Monday Aug 7, the combined market cap of all digital currencies reached a record high of nearly $118 billion. Nervous yet?

Coindesk launched an excellent ICO tracking tool called ICO Tracker, allowing users to chart and monitor initial coin offerings or token sales. The ICO Tracker shows $1.67 billion raised by initial coin offerings (ICOs) to date. And if you want to check cryptocurrency market capitalization or by individual coins, CoinMarketCap has all the data you need on 840+ digital currencies.
CNBC takes a close look at the cryptocurrency market boom and whether it has legs or not. The New York Times takes a look at investment differences in the generations from grandpa's pension fund to today's cryptocurrency investments.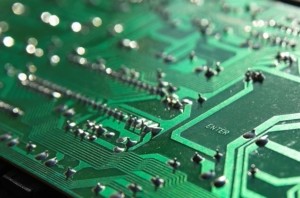 Investors trying to short stocks of prominent chip manufacturers like Nvidia and AMD are themselves coming up short because of the cryptocurrency boom.
Why is the Kremlin suddenly interested in cryptocurrency, you might ask? Let's just say the Magnitsky Act may be a factor. Filecoin raised $52 million in a pre-ICO offer which will lead to what the company says will be an SEC compliant ICO. The Stox ICO raised $33 million in 34 hours, pumped partly by boxer Floyd Mayweather for the launch of a "predictive markets" platform.
Hedge Funds Investingin the in Cryptocurrencies 'Exploding' – 62 in Pipeline
With this year's incredible gains in the price of bitcoin, the number of hedge funds with exposure to cryptocurrencies is "exploding." Fund administrator MG Stover & Co, accounting firm Auther Bell, and law firm Cole-Frieman & Mallon alone have 62 in the pipeline.
As the prices of bitcoin and other cryptocurrencies skyrocket, a large number of traders are seeking to launch hedge funds investing in them. Hedge Fund Alert recently reported that "the number of hedge funds investing in digital currencies is exploding." The publication quoted CPA Corey Mclaughlin, managing member at Auther Bell, who said: "I've been in the hedge fund space since 1998, and I've never seen anything like it in volume of launches in a particular area. It's just crazy."
Institutional investors are surprisingly interested in cryptocurrencies, according to hedge fund lawyer Karl Cole-Frieman. "I wasn't expecting so many institutional players to be interested in the asset class," he was quoted saying. Recently, news.Bitcoin.com reported that hedge funds are quietly investing in bitcoin. With this year's explosive gains in the price of bitcoin, Hedge funds that offer cryptocurrency exposure are seeing windfall gains. Via news.bitcoin.com
Digital Currencies Reach an All-time High, Has Bull Market Returned?
The combined market cap of all digital currencies has risen to an all-time high of nearly $118 billion today, up around $2 billion from their previous high on June 11th. Trading volumes, however, are lower today at $3.6 billion, down some half a billion since yesterday, with some cooling down in South Korea.
Many digital currencies have turned green as the entire space seemingly experiences a V recovery from the July apparent bottom of $60 billion to a near doubling of $117 billion.
Bitcoin has led the charge, making a new high today of $3,400, but Bitcoin Cash has led in percentage gains, up some 30% – more than any other digital currency in the top 50. Via Trustnodes
Chart, Learn and Explore: CoinDesk Launches ICO Tracking Tool
Call them token sales or initial coin offerings (ICOs), the funding method has quickly emerged as the de-facto way for blockchain projects to raise capital – one that is dominating headlines, as well as a growing portion of CoinDesk's editorial coverage and quarterly "State of Blockchain" report.
And it's easy to see why: ICOs are now contributing significantly more funding to the blockchain ecosystem than traditional venture capital, not to mention skyrocketing in terms of deal volume and size. The landscape is also quickly evolving in terms of deal structures, platform use, perceived legality, investor interest, and more – all leading to a boom in the amount of new data available for analysis.
In response, CoinDesk is again launching a new online resource: the CoinDesk ICO Tracker. This informative new tool provides a rigorously maintained data source that tracks the global ICO movement, offering both full data access and charting tools that help add context and clarity to the phenomenon. Via coindesk.com
CoinDesk ICO Tracker
Blockchain projects have raised a total of $1.67 billion via initial coin offerings (ICOs) so far – a figure bolstered by a record-breaking month of July, according to data from the CoinDesk ICO Tracker.
Incorporating data from 2014 to 2017, the newly unveiled data explorer showcases the rapid growth observed so far in the nascent sector. And should ICOs continue their torrid pace, they are likely to even eclipse all-time venture capital investments in August.
According to CoinDesk data, blockchain startups have raised just under $1.8 billion through traditional venture capital firms. Although the numbers look small when compared to the booming US IPO market, where more than $22 billion was raised this year (according to Renaissance Capital), the rate of growth is objectively astonishing.
In total, $1.38 billion of the total $1.67 billion in ICO funding was raised in 2017, which represents more than 600% growth year-over-year. Via coindesk.com
Cryptocurrency boom just beginning
Oaktree's Howard Marks sounded a general alarm last week about the state of stock markets, private equity, credit markets and — for good measure — new digital currencies like bitcoin and ethereum. Essentially, he wrote in his letter to investors that everything is overvalued.
Cryptocurrencies may indeed be in the biggest valuation bubble since the dot-com era. At the same time, there is undeniable excitement about their potential today among the top-tier of venture capital investors.
I don't see why Bitcoin can't also grow and become another viable currency, an internet based currency. If enough people accept it, it will be used. It seems to have momentum behind it and it's intriguing how it's truly separate from any country or central banks' manipulation and control. Via cnbc.com
Grandpa Had a Pension. This Generation Has Cryptocurrency.
Unlike previous generations, many of these greenhorn investors don't have pensions or 401(k)'s, are mistrustful of socking money away in mutual funds and are fully accustomed to owning digital assets that have no concrete properties. As traditional paths to upper-middle-class stability are being blocked by debt, exorbitant housing costs and a shaky job market, these investors view cryptocurrency not only as a hedge against another Dow Jones crash, but also as the most rational – and even utopian – means of investing their money.
There are some barriers to mass popularity. Investors must have enough familiarity with and trust of the internet to send money through a cryptocurrency exchange, such as Coinbase or Poloniex. Some of the exchanges also have elaborate and slow identity-verification processes, and certain states do not let users invest in them yet. But it's continually getting easier, and various exchanges allow credit cards for speedy purchases.
Once one has bought digital coins, the threat of hacking remains a serious concern. Even users savvy enough to use two-factor authentication on their phones may not have the know-how to set up "cold storage," or a system of storing coins offline (such as on a computer or dedicated piece of hardware not connected to the internet). There is no Federal Deposit Insurance Corporation insuring lost money; once it's gone, it's gone. Via nytimes.com
Bitcoin's meteoric rise is costing some investors billions
The meteoric rise of bitcoin is rippling through financial markets, and not everyone is enjoying the ride. The scorching-hot cryptocurrency has tentacles that stretch into many different parts of the investment landscape, and some traders are finding out the hard way how much influence it can wield.
Just ask the unfortunate souls who have tried to short chip makers and learning the hard way that their share prices are closely linked to interest in bitcoin. The stocks of companies like Nvidia and Advanced Micro Devices, which make chips used to mine, or produce, bitcoin — a process that involves heaps of computers solving complex equations — have surged alongside the cryptocurrency, destroying the short positions.
Short sellers betting against those two companies have lost a combined $1.8 billion this year as Nvidia has skyrocketed by 57% and AMD has climbed by 16%, according to data provided by the financial analytics firm S3 Partners. Via businessinsider.com
Why Is the Kremlin Suddenly Obsessed With Cryptocurrencies?
As recently as a year ago, the Russian government had threatened to jail users of bitcoin for up to seven years. The Kremlin had also toyed with the idea of creating its own digital currency to compete with bitcoin. Many observers speculated that Russia would then make all other digital currencies illegal to force adoption of its coin.
But sometime last year, something changed. Perhaps the Kremlin realized that creating a proprietary "digital ruble" defeated the purpose of having a dispersed-ledger digital currency. Possibly they observed the huge sums of money being poured into blockchain technology by Silicon Valley, and resolved to make sure Russia didn't get left behind when the technology became popular. (The blockchain is essentially a ledger with thousands of copies that gets updated every time a transaction takes place.)
Putin—and the rest of his oligarch friends—have a problem. The Magnitsky Act, which established strict sanctions on named Russian citizens, and the Russian hacking scandal currently consuming American politics, have woken up governments to the colossal amount of ill-gotten Russian cash being "invested" within in their borders. Via thedailybeast.com
Is There Such a Thing as a SEC Compliant ICO? Filecoin Thinks So – Raises $52 Mln
The recent SEC ruling that Initial Coin Offerings (ICOs) will have to comply with securities registration laws (if the tokens they are selling are considered equity) has resulted in apprehensions that ICOs may dry up in the US. However, Filecoin has raised $52 mln in a pre-ICO sale, as a prelude to what is claimed to be a SEC compliant ICO.
Filecoin, developed by Protocol Labs, is a decentralized storage network. The network is expected to give owners of unused storage a means to monetize their storage capacity. It is also expected to bring down the costs of storing data reliably. Given the large amounts of unused storage in data centers and hard drives around the world, a natural market exists for this service.
Filecoin has raised $52 mln in a pre-ICO sale, where the company offered selected investors securities which would lead to the allocation of Filecoin tokens. Investors who took part in the pre-ICO sale include Winklevoss Capital and Digital Currency Group. This will be followed by an ICO on Coinlist, which will open on Aug. 7. Via cointelegraph.com
Stox's ICO raises $33 million in 34 hours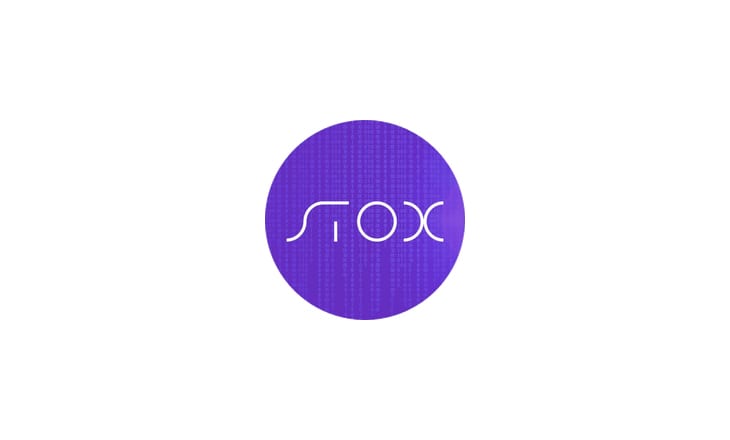 Stox's ICO has successfully raised $33 million in 34 hours last week, making the ICO the seventh biggest of 2017. The token sale for the cryptocurrency STX ended over night on Thursday after participants contributed roughly 148,000 ETH.
Last month, Bancor announced that the invest.com Group will use the Bancor protocol to launch Stox, a prediction market platform.
According to the Stox whitepaper: Prediction markets are a disruptive economic instrument that has yet to penetrate mass investor audiences due to excessive regulation and the fragility of existing centralized implementations. The maturity of blockchain technology is poised to change that as decentralized implementations for scalable prediction markets are within reach. Via leaprate.com
This post was originally published on PaymentsNEXT news and is shared here with permission.