22 Sep

Regulators popping up, blockchain business grows, celebrity ICOs
Today's cryptocurrency news roundup has everything from growing government oversight and regulations for cryptocurrencies to new blockchain business cases and another big celebrity ICO. Take a deep breath!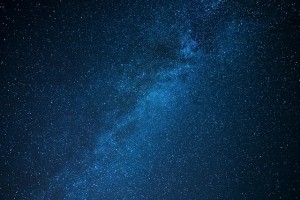 Many are speculating, wondering what will happen when Chinese bitcoin exchanges shut down at the end of October.  Could a Chinese government cryptocurrency be on the horizon? Rumors are also rampant that the Chinese will also shut down cryptocurrency mining.
Québec regulators lowered regulatory requirements for Impak, a fund aiming to invest in socially responsible businesses. Swiss regulators shut down three companies operating a  cryptocurrency scheme without adequate oversight. Australia eliminated double taxation of digital currencies  to the delight of investors.  Mexico will introduce a law to place cryptocurrencies under the guidance of its Central Bank and Malaysia is putting together regulations by end of year as well.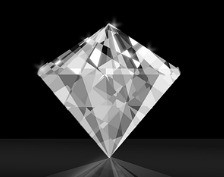 In New York, diamond retailer Samer Halimeh will begin accepting bitcoin for payment for luxury jewelry. Swisscom will launch a new blockchain business to capitalize on opportunities in the telecom sector. For the first time, a home was purchased with bitcoin in an Austin, Texas transaction.
Ray Dalio, founder of the world's biggest hedge fund with $150 billion invested, says "bitcoin is a bubble" but he seems optimistic about its possibilities. Australia's biggest exchange Coinspot says consumers will soon be able to buy bitcoin and ethereum at more than 1,200 Australian newsagents. Finally, actor Jamie Foxx is the latest celebrity endorser, promoting an ICO for discount exchange Cobinhood.
Regulations Ahead
What Will Happen When Major Chinese Bitcoin Exchanges Close Down by End of October?
Upon the closure of OKCoin and Huobi later this year, the Chinese Bitcoin exchange market will officially be terminated. Duration of suspension is unclear Whether the nationwide suspension imposed on the Chinese exchanges and cryptocurrency trading platforms is temporary or permanent remains unclear. Several reports from trusted sources including the Wall Street Journal have suggested that the Chinese government is exploring the possibility of restricting the usage of Bitcoin in addition to cryptocurrency trading activities. Via cointelegraph.com
Rumors China to Block Bitcoin Nodes, Will They Criminalize Crypto Mining?
Rumors begun circulating yesterday that the authoritarian communist government of China may take the ultimate step of blocking bitcoin nodes, in effect unleashing a total crackdown. An alleged document titled "Technical Preplan on Blocking Bitcoin overseas Transaction" is rumored to have been leaked, with its pictures circulating in WeChat and on Weibo by someone with 41,000 followers. Via trustnodes.com
Canada Extends Sandbox to ICOs, Impak Becomes World's First Regulated Token Sale
Canada's Autorite des marches financiers (AMF), the financial regulator for the Quebec region, has extended their regulatory sandbox to ICOs, in a world first. They have considerably lowered regulatory requirements for Impak, a platform that aims to invest in socially responsible enterprises after a currently ongoing token sale of Impak Coins. Via trustnodes.com
Swiss Finance Regulator Cracks Down on 'E-Coin' Cryptocurrency Scheme
The Swiss Financial Market Supervisory Authority (FINMA) announced on September 19 that it had shut down the Quid Pro Quo Association, Digital Trading AG and Marcelco Group AG in connection with the sales of a so-called "E-Coin" cryptocurrency. The companies had apparently been operating without the appropriate authorization, and were liquidated by FINMA as a result. Via coindesk.com
Australia Ends Double Taxation of Bitcoin, Cryptocurrencies
The Australian government has finally and conclusively provided a legislative end to the double taxation of Bitcoin and other cryptocurrencies. The bill will retroactively be enforced to July 1 of this year, as promised earlier in the year. The bill ends the practice of taxing the purchase of Bitcoin and other cryptocurrencies, according to the Australian goods and services tax (GST). Via cointelegraph.com
Mexican Law Would Give Central Bank Oversight of Cryptocurrency Startups
Mexico's government is close to introducing legislation that would regulate fintech firms, including those that work with cryptocurrencies. The latest draft of the bill, according to reports from regional newspaper El Economista and Reuters, would clarify that cryptocurrencies like bitcoin are not legal tender in Mexico. Further, the legislation would give the Bank of Mexico, Mexico's central bank, the power to regulate firms working with cryptocurrencies. Via coindesk.com
Malaysia's Central Bank Is Close to Drafting New Cryptocurrency Rules
Malaysia's central bank is reportedly planning to draft cryptocurrency regulations by the end of this year. Muhammad bin Ibrahim, governor of Bank Negara Malaysia (BNM), told reporters at a symposium on September 19 that the institution wants to develop rules for those trading and exchanging cryptocurrencies. That process would also involve the reinforcing of existing regulations on money laundering and terrorism financing, he said. Via coindesk.com
Blockchain Business Cases
Bitcoins Are a Girl's Best Friend: Diamonds for BTC in New York
In another move that signals a more sweeping adoption of Bitcoin, diamond retailer Samer Halimeh New York will begin accepting and trading Bitcoins as payment. "We also believe that in the future the currency will revolutionize the luxury goods marketplace and the use of this digital currency will make trading and purchases for our clients and contacts easier, cheaper and much faster." The company will use BitPay as its merchant service provider who will also host the firm's wallet and Bitcoin supply. Via cointelegraph.com
Swiss Telecom Giant Launches New Blockchain Business
The move comes months after the telecom joined the Hyperledger blockchain project. Swisscom is also a member of a Switzerland-based blockchain consortium that also includes exchange operator SIX and Zürcher Kantonalbank, the country's fourth-largest bank. It's a notable development from an established firm that, from the outset of its formal entry into Hyperledger, has struck an optimistic tone on the tech. Via coindesk.com
Bitcoin Was Just Used to Pay for a New Home in Texas
A buyer in Austin, Texas, just purchased a house using only bitcoin for payment. This real estate deal is the first to use solely cryptocurrency, and it illustrates crypto's potential to transform how financial transactions are conducted. Texas-based real estate brokerage firm Kuper Sotheby's International Realty has completed the first-ever sale of a real estate property using just bitcoin. Via futurism.com
Cryptocurrency Markets
"Bitcoin is a Bubble" Says Hedge Fund Mogul Ray Dalio
Ray Dalio, the founder of Bridgewater Associates – the world's largest hedge fund with over $150 billion in global investments – is the latest high-profile figure to share his opinion about the hottest topic in the financial world right now, "Bitcoin. It could work conceptually, but the amount of speculation that is going on and the lack of transactions hurts it," the hedge fund mogul concluded. Rather than an attack on Bitcoin as Dalio's statement was presented in some places, this actually sounds like fair criticism at the moment, due to runaway price speculation and a lack of easy and affordable payment use cases. Via financemagnates.com
Thousands of Australian Newsagents to Start Selling Ethereum and Bitcoin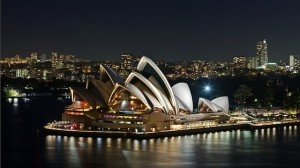 More than 1,200 Australian local shops are to offer their customers the ability to buy bitcoin, ethereum, and other established digital currencies, starting this September 19th. CoinSpot, which claims to be Australia's biggest exchange, said they will be enabling cash deposits instantly into CoinSpot accounts from over 1,200 participating newsagents. The exchange does not appear to be regulated as far as we can tell, but they are a member of Australia's Digital Commerce Association, a non-profit group. Via trustnodes.com
How To Profit From a Bitcoin Crash
There is another way to look at it, and that is to see a significant drop as a buying opportunity and a chance to profit. How to profit? There are a few ways to try and cash in on a sharp fall in price of cryptocurrencies. A lot of these methods are well-known, and almost cliche, but the real difficulty is not simply knowing them, it is being brave enough to enact them in the face of a collapsing market. Via cointelegraph.com
Actor Jamie Foxx Promotes Crypto Exchange ICO
In a post on Twitter, Foxx promoted the token sale for Cobinhood, which is being advertised as a zero-fee cryptocurrency exchange. That sale is currently underway, according to its website, netting about 17,840 ethers (worth roughly $5.1 million at press time) to date. The promotion suggests that the spate of celebrity endorsements for cryptocurrency-related projects isn't slowing down anytime soon. Via coindesk.com
This post was originally published on PaymentsNEXT and is shared here with permission.