02 Aug

Regs, fraud, wild swings in coin market value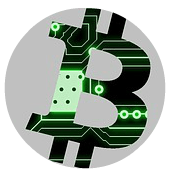 The digital currency world moves fast and we've got the latest cryptocurrency news and insights to keep you up to speed. As the market digests last week's US SEC comments and guidance on cryptocurrency ICOs (initial coin offerings), industry opinion is mostly positive. Fortune has a simple guide and explanation of the new SEC regulations on ICOs.
Amid money laundering allegations, US officials seized the domain name belonging to Russian bitcoin exchange BTC-e and funds are not available for withdrawal by owners at this time. Nasdaq Stockholm fined XBT Provider AB more than $120,000 for violating Swedish securities regulations.
Analyst predicts $5,000 bitcoin in 2018
Independent analyst Ronnie Moas issued a 122 page report on bitcoin and other cryptocurrencies, predicting bitcoin will reach
$5,000 in value by 2018. With a current market cap of $1.4 billion, the value of digital coin Dash jumped significantly after the Apple Store approved it. Dash joins other digital currencies including Ethereum, Bitcoin, Steem, Litecoin, Lisk and Ripple.
ICOs are gaining popularity and traditional bankers and financiers are looking for ways to benefit from this growing new business segment which has already raised $1.2 billion in 2017. MasterCard is the newest big player to join the Etherium Alliance  of more than 150 companies promoting blockchain technology and security.
Six Chinese blockchain companies released a joint protocol designed to manage financial risks on the country's 43 ICO
platforms. Ethereum's ConsenSys is the new blockchain advisor for the City of Dubai as it seeks to position itself as the world's first blockchain-powered government.
A new ICO by Karbon will help the company provide cryptocurrency providers with financial services including a multi-cryptocurrency e-wallet, debit card and microtips. The Telegraph offers a simplified cryptocurrency guide for readers.
ICO=IPO: Why the SEC Is Right to Regulate Initial Coin Offerings
Digital assets like XRP and bitcoin and the blockchain technology behind them represent an incredibly exciting opportunity to accelerate the engine of commerce around the world. But we're still in the early stages of development and, as often happens with financial innovations, it can take time for regulations to catch up.
Some have disregarded regulation entirely, believing that under the banner of new technology, they are exempt. This year alone, firms have raised $1.3 billion from initial coin offerings (ICOs), a type of blockchain crowdfunding for startups. But rather than delivering something to investors that can be used to exchange value on a specific economic platform, some of the tokens offered seem to have no inherent utility.
Instead, these ICOs were based on little more than a white paper and look much more like (not especially attractive) stock offerings. I have previously highlighted this practice as unsustainable, potentially deceptive and harmful to the long-term growth of the digital asset market. So, I was happy to see the Securities and Exchange Commission (SEC) step into the ring this week to clarify that certain types of ICOs are actually securities.
The SEC's report focused on DAO – one of the most controversial of the recent spate of ICOs – and painted a picture of a process that bore all the hallmarks of a stock offering: Via ripple.com
SEC's ICO Ruling: What It Means for Investors and Blockchain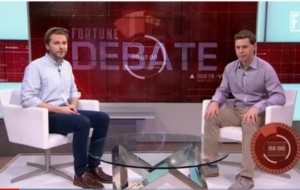 The Securities and Exchange Commission shook up the red-hot market for so-called Initial Coin Offerings (ICOs) on Tuesday by ruling that some of the "coins" for sale are actually securities—and are subject to the agency's regulation.
This is a big deal in light of a recent ICO-mania where dozens of small companies have raised millions, or even hundreds of millions, of dollars through them, in many cases, from ordinary investors.
To get a sense of what the decision means, and the reaction so far, here's a plain English explainer of the news. Via fortune.com
US Government Seizes Russian Bitcoin Exchange BTC-e Domain
In a move that perhaps epitomizes the current market climate of Bitcoin and altcoins, the US Federal Government seized the domain name belonging to BTC-e.
After the news last week that Alex Vinnik had been arrested amid allegations that he had laundered nearly $4 bln in Bitcoin through the site, the future of the site was unclear. After the additional revelation that the stolen Mt. Gox funds had likely been laundered by the site also surfaced, the future was even more dimmed.
Nevertheless, the site had told users that it would be back and fully functional within five to 10 days of the arrest of its infamous leader. However, funds were being kept by the system and were not available for withdrawal. The recent seizure of the domain name has given rise to strong concerns that the site will be permanently (or at least indefinitely) closed. Via cointelegraph.com
Nasdaq Stockholm Fines Bitcoin Exchange-Traded Note Provider
The Disciplinary Committee of the Stock Exchange Nasdaq Stockholm has imposed a fine of more than $120,000 to XBT Provider AB, a provider of publicly traded Bitcoin exchange-traded note (ETN), due to alleged violations of exchange rules and financial regulations.
The committee announced in late July 2017 that the company violated provisions of its Internal Rule Book and certain provisions of the Financial Instruments Trading Act.
Some of XBT Provider's violations are the failure to ensure that the risk function reports to the board and the failure to conduct an audit of the firm's Internet and information technology (IT) security. Via cointelegraph.com
Bitcoin to surge nearly 80% to $5,000, Standpoint's Moas predicts
After testing out digital currencies earlier this month, independent stock research analyst Ronnie Moas on Sunday published the first two parts of his 122-page report on bitcoin and other digital currencies.
"In my view, the genie is out of the bottle, and cryptocurrencies will continue to rise and take market share away from stocks, other precious metals, bonds and currencies," Moas, founder of Standpoint Research, said in the report.
Moas gave bitcoin a $5,000 price target for 2018, reflecting nearly 80 percent upside from Monday's price of about $2,800. He also expects rival digital currency Ethereum to more than double in value from just under $200 to reach $400 in the next year, and another digital currency, litecoin, to double from about $40 to $80. Via cnbc.com
Dash Price Soars After Getting Accepted on App Store
Dash is currently the seventh biggest digital currency in the world in terms of the total market cap, which is valued at about $1.4 bln and has increased after getting accepted on the App Store. Apple has officially authorized the digital currency Dash on its App Store as of mid-July 2017, after previously rejecting the currency.
According to Dash CEO Ryan Taylor, the decision by Apple to accept the cryptocurrency is recognition of the growing demand and importance of the currency. He expressed that the decision for Apple must have been a difficult one as they are always on the lookout for user safety and ensure that only reputable projects can access the ecosystem.
"Our users can confidently use Dash Wallets that are maintained, officially supported and known to be safe. Apple has shown a willingness to allow worthy digital currencies into their platform, but that requires an incredible amount of due diligence on their part. We're pleased that they determined Dash was worth the substantial effort to evaluate, and we're obviously pleased with the outcome." Via cointelegraph.com
Bankers Cash in on ICO Craze
Critics deride initial coin offerings (ICO) as get-rich quick schemes – perhaps this decade's equivalent of the dot-com bubble. But get-rich quick scheme or not, ICOs continue to soar in popularity, and the mainstream financial sector is calculating how it can get its slice of the pie.
Another appeal of the ICO boom is the relative lack of regulation. The U.S. Securities and Exchange Commission (SEC) released a report suggesting ICO tokens could be subject to securities regulation, but thus far ICOs have managed to skirt by under the regulatory radar.
According to an analysis by Autonomous NEXT, ICOs have raised more than $1.2 billion in 2017 alone. That is a staggering number, especially considering that Ethereum – the platform upon which most of them are based – raised only $18.9 million during its 2014 ICO. Tezos, EOS, and Bancor each raised more than $150 million during their recent ICOs (The EOS ICO is ongoing); for comparison, the average 2017 Hong Kong Initial Public Offering (IPO) is just $31 million. Via cryptocoinsnews.com
Mastercard joins the Ethereum Alliance
The Enterprise Ethereum Alliance (EEA), the world's largest open source blockchain initiative, has recently grown by 34 new members, which is now up to 150 members.
Among the 34 new members are now well-known members such as Mastercard and Cisco, the press release first causing confusion. In the list of the new members was not just the credit card leader. But also from these banks and financial institutions, members from a wide range of areas of technology are involved: technology, government, health care, marketing, insurance and energy. Via thebitcoinnews.com
Chinese Blockchain Association Issues Protocol to Regulate ICOs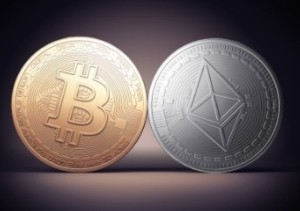 Six Chinese blockchain companies have released a joint protocol designed to manage financial risks for initial coin offerings (ICOs) in China.
The joint protocol, 'Guiyang Blockchain ICO Consensus', was proposed by Guizhou Blockchain Industry Technology Innovation Alliance, Zhongguancun Blockchain Industry Alliance, Blockchain Finance Association, Guiyang Blockchain Innovation Research Institute and two other unnamed entities, according to a report from the China Money Network.
There are currently 43 platforms in China that provide ICOs. The most, of which, are located in Guangdong, Shanghai and Beijing, which account for more than 60 percent of the total number of platforms.
It was in 2016 that ICOs began to gain traction. In 2014, $26 million was raised through crowdfunding; in 2015, that figure fell to $14 million. The following year ICOs took off, helped by The DAO which raked in over $150 million after releasing more than one billion tokens. Known as the biggest ICO, at the time, its eventual downfall was due to a security hack that saw the loss of $59 million. Via cryptocoinsnews.com
Ethereum's ConsenSys Helping Dubai Become World's First Blockchain Powered Government
Dubai is moving closer towards its goal of becoming the world's most innovative country by 2021 after a meeting of Chief Information Officers (CIOs) at a session on blockchain technology organized by CIO Majlis.
Seemingly beating IBM, Ethereum's ConsenSys has been selected as the official Blockchain Advisor for the City of Dubai, working closely with officials and IBM, which is to act as the project's Lead Strategic Partner.
"Private sector enterprises, which stand to gain due to potential synergies with the government, are also gearing up and early adopters and first to market with this technology will have definite first mover advantages," Dan Frankel from ConsenSys, ethereum's powerhouse, told the CIOs.
Dubai has set an ambitious goal of becoming the world's first blockchain powered government by 2020, looking to use the latest technology towards Smart Cities with the aim of becoming the most innovative area in the world. Via trustnodes.com
Social Media Is Buzzing About This Summer's Hottest ICO – Karbon
Karbon, a trending ICO, seeks to disrupt the modern social media model by incorporating essential financial tools with the use of cryptocurrencies. While, simultaneously creating a unique social experience for its users codenamed the Karbon Platform. Users will be able to earn and exchange cryptocurrencies through peers in their network. The Karbon Platform appears to be the missing link in mass cryptocurrency adoption.
The Karbon platform's main features include:
• Multi-Cryptocurrency Wallet – Users can store and exchange a variety of different cryptocurrencies, and ERC20 Tokens. The exchange of different cryptocurrencies is simple, cheap, rapidly secure, with fees at an all industry low.
• Debit Card Functionality – Users can spend their cryptocurrencies anywhere with the 'Karbon Debit Card' performing instant exchanges through cryptocurrencies that the user holds within the platform wallet.
• Micro-tipping – User submitted content can earn small, micro-amounts of cryptocurrencies through the act of micro-tipping or tipping other user submitted content.
• Basic E-commerce Functionality – Users can create well-developed e-commerce stores directly on the platform, and lay the foundation for selling goods and services within minutes. Via cointelegraph.com
What is cryptocurrency, how does it work and what are the uses?
The first cryptocurrency was bitcoin, created in 2009, is still the best known. There has been a proliferation of cryptocurrencies in the past decade and there are now more than 900 available on the internet.
Cryptocurrencies use decentralized technology to let users make secure payments and store money without the need to use their name or go through a bank. They run on a distributed public ledger called blockchain, which is a record of all transactions updated and held by currency holders.
Units of cryptocurrency are created through a process called mining, which involves using computer power to solve complicated maths problems that generate coins. Users can also buy the currencies from brokers, then store and spend them using cryptographic wallets. Here's everything you need to know about cryptocurrencies. Via telegraph.co.uk
This post was originally published at PaymentsNEXT news and is used here with permission.