11 Aug

Ethereum, Bitcoin, NEO, Fidelity, "Spoofy", Cofound.it
We've got the latest cryptocurrency news to help you stay current. Overstock.com adds Ethereum, Bitcoin Cash and others to the digital coins it accepts for payment. Decentral and Cofound.it announced a partnership to give new cryptocurrencies immediate liquidity.
Fidelity is testing a new cryptocurrency service that allows investors to view their digital currency investments alongside their traditional portfolio. Are cryptocurrencies this generation's new pension plans? Ron Ginn, founder of Text Event Pics and investor in Ripple  and other digital currencies thinks so.
Ethereum transactions reached record levels as the price climbed above $300 in trading this week and some market watchers are looking for it to hit $2000 if the number of transactions can be scaled. Bitcoin is now worth three times the price of gold, signaling to some investors it may become a new "safe haven" investment. According to Harvard professor Dennis Porto, bitcoin could reach $100,000 by 2024.
Now that investors are getting excited about cryptocurrency profits, check out CoinTelegraph's look at "Spoofy", rumored to be a bitcoin market manipulator.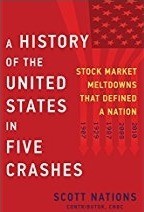 Cryptocurrency NEO cracked the top 10 digital currencies by market cap this week, rising 25.84% over the weekend.
Indian cryptocurrency expert Amit Bhardwaj, released the third of his cryptocurrency for beginners e-books. Now might also be a great time to read "The History of the United States in Five Crashes" by Scott Nations, chief investment officer of NationsShares. You can see his excellent interview on Business insider here.
Overstock Now Accepts Ethereum, Bitcoin Cash and Other Digital Currencies
Overstock has become the first major retailer to accept multiple digital currencies, including Ethereum, Bitcoin Cash, Litecoin and others, following a decrease of bitcoin's market share to around 47%, down from a steady 95% a year or two ago.
"Overstock is pro-freedom, including the freedom of individuals to communicate information about value and scarcity without relying on a medium created through the fiat of unaccountable government mandarins. For that reason, we have been an early proponent and adopter of cryptocurrencies," Patrick M. Byrne, Overstock's CEO and founder, stated.
They have integrated with Shapeshift, an online method of converting many digital currencies in a way that doesn't require signing up or an account with the provider. After payment, the digital currencies are converted to bitcoin through the integration, with the refunds to be received in bitcoin too. Via trustnodes.com
Jaxx and Cofound.it Partner to Give New Cryptocurrencies Immediate Liquidity
Decentral, developers of the blockchain wallet Jaxx, and Cofound.it, a distributed platform for token crowdsales, have announced a partnership to enhance the growth of new cryptocurrencies. Projects approved by Cofound.it will be automatically approved for Jaxx wallet integration, making tokens immediately liquid.
Founder and CEO of Jaxx and Decentral Anthony Di Iorio said: "Jaxx is committed to offering the best technologies to our users and giving them the ability to make frictionless conversions within the app, thanks to our partner network. Jaxx's partnership with Cofound.it gives a stamp of approval to the currencies and projects hosted and trading within our ecosystem. We are confident that through our partnership with Cofound.it, Jaxx will help to bring greater stabilization and further growth to the entire blockchain community via our universal command center for universal technologies which is needed to mature the nascent crypto market." Via financemagnates.com
Fidelity is testing out a new cryptocurrency service

Fidelity is testing out a new service to help make life easier for its clients who invest in cryptocurrencies.
The $2.3 trillion investor announced on Wednesday a partnership between its Fidelity Labs, the firm's innovation center, and Coinbase, the cryptocurrency exchange serving nearly 9 million customers.
As part of the partnership, Coinbase users will be able to view their bitcoin, ethereum, and litecoin holdings alongside their other accounts in their Fidelity Portfolio. Via businessinsider.com
Experts Suggest Cryptocurrencies Could be This Generation's Supplement for Pensions
Those who have retired within previous decades, or even some who are currently looking to retire, have earned pension funds which allow them to transition out of the traditional working force. This is unfortunately not a reality for many working today. Recently though, experts have suggested that the future of and potential for cryptocurrencies could be this generation's supplement for pensions, re-affirming retirement as a viable alternative for working adults.
Ron Ginn, the young founder of Text Event Pics and investor in Ripple, et al real estate, said to The New York Times that "This is like getting to invest in the internet in the '90s. I'm obviously very bullish, but I expect to make a couple million dollars off very little money. This is the opportunity of a lifetime. Finance is getting its internet."
While cryptocurrency isn't a precise parallel to pension funds, it's still a very hopeful and promising investment. At the very least the consensus leans toward its eventual reliability. Nothing's carved in stone, but recent developments in financial technology have shown that palpable risk is correlated with significant gains. Via futurism.com
Ethereum's Transaction Levels Reach an All-Time High, Price Rises Above $300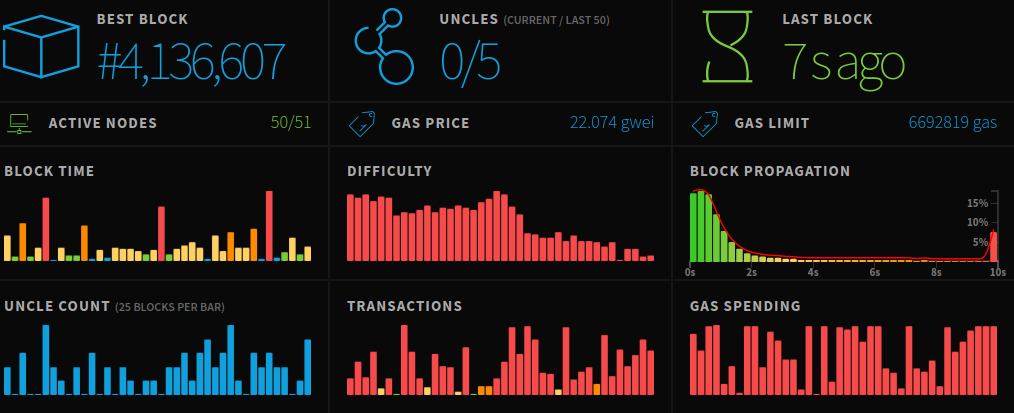 The ethereum network is now experiencing its highest activity ever with 318,866 transactions processed yesterday, some 50,000 more than bitcoin. That level is higher than even during the June peak of 316,788 reached while ethereum's price rose to its all time high of $420 on June 11th.
Despite processing more transactions than bitcoin, ethereum's median fee is at 12 cents, with even fees of sub-pennies sufficient for confirmation, according to data from the GasStation.
While bitcoin's fees have risen to around $1. The main reason is it lacks any further capacity, in contrast to ethereum which can handle hundreds of thousands more transactions without any further improvements Via trustnodes.com
Bitcoin is Now Worth Nearly Three Times the Price of Gold
After a weekend of significant gains, Bitcoin has continued that trend by being worth nearly three times the price of gold.
Gold is often seen as an investment "safe-haven" due to the long-term stability of the commodity. It is also often used as a standard by which to compare cryptocurrency, especially Bitcoin. Many of the leading cryptocurrency's major milestones have been viewed in terms of their comparison to gold.
The latest numbers are truly staggering. The price of Bitcoin reached a high today of over $3,400 (at the time of writing it stands at a similarly impressive $3,390.66), while the price of an ounce of gold is $1,260.40. This leaves Bitcoin at nearly triple the price of gold, renewing speculations about the ability of Bitcoin to become a substitute for gold. Via Futurism.com
Bitcoin Price Could Exceed $100,000 by 2021: Harvard Academic
Bitcoin could pass $100,000 by February 2021; a Harvard academic has said announcing Bitcoin is the first digital currency to follow Moore's Law. In emailed comments to Business Insider, investor Dennis Porto said that after analyzing Bitcoin's performance, it was the "first" currency to follow the digital technology rule.
"Moore's law specifically applied to the number of transistors on a circuit but can be applied to any digital technology," Porto wrote. "Any technology that is growing exponentially (i.e., 'following Moore's law') has a doubling time." The comments come as Bitcoin price hits new all-time highs as SegWit lock-in is set for Aug. 9.
The march towards $3,500 per coin mimics the growth rate seen by the handful of altcoins which activated SegWit earlier this year, such as Litecoin. Porto asserts that Bitcoin price has de facto doubled every eight months since its inception. Via cointelegraph.com
Ethereum Price Can Reach $2,000 If This Happens
When Ether reaches a price of $2,000, we are looking at a market capitalization of around $188 bln. Although this is significantly higher than today, an eight-time increase, it is still relatively small if we compare it to the market capitalization of a company like Facebook, $492 bln.
Cointelegraph attempts to analyze what events need to occur in order for Ether to break this mark.
Currently, the Ethereum network is limited to around 20 transactions per second. This is twice as much as Bitcoin can handle. However, if we are looking at a future where Ethereum is used as a daily form of payment, this isn't enough.
The Raiden Network is aiming to solve this problem. Its developers are building an off-chain solution for Ethereum payments which scales linearly with the number of participants. The network could in the future handle over 1,000,000 transactions per second. Additionally, it will allow decreasing transaction cost by seven orders of magnitude, making true micro-transactions on Ethereum a reality. Via cointelegraph.com
Single Trader with Enormous Bankroll is Manipulating Bitcoin Price, But to What End?
Rumors are swirling about a trader with nearly unlimited funds who is manipulating the Bitcoin markets. This trader, nicknamed "Spoofy," received his nom de guerre because of his efforts to "spoof" the market, primarily on Bitfinex.
In other words, spoofers place a large buy order just below other buy orders, or a large sell order just above other sell orders. The idea is to make traders think that somebody with deep pockets is getting ready to buy or sell, in hopes of moving the market. If traders see a sell order of 2000 Bitcoin, for instance, they may rush to panic sell before the whale crashes the price.
The catch is this: If the price approaches the spoofer's order, he immediately cancels it. Spoofing is actually illegal, but as Bitcoin markets are largely unregulated, it's quite common. What is unusual in this case is the enormous bankroll that Spoofy has at his disposal. He regularly places orders approaching $60 mln.
Even more unusual is that most of Spoofy's activity occurs on a single exchange: Bitfinex. This exchange came under fire earlier this spring when Wells Fargo cut off their banking ties. As a result, it's virtually impossible to deposit fiat on Bitfinex without going through intermediaries. Spoofy has massive sums of both fiat and Bitcoin on that exchange, and is likely one of the only traders who does. Via cointelegraph.com
Surging Price Allows Digital Currency NEO to Enter Top 10 List, Bitcoin Remains on Top
The cryptocurrency NEO, formerly Antshares, has now entered the top 10 list of digital currencies by market cap. The virtual currency registered a 25.84 percent increase in its price over the weekend.
Meanwhile, the leading cryptocurrency Bitcoin was able to remain on top of the list as it was able to hold its price around the $3,175 mark while several other currencies faltered.
Performance of other virtual currencies
NEO's price increases come as Bitcoin Cash experiences a slow drop in its price. However, Bitcoin Cash remains the fourth-biggest virtual currency in terms of market capitalization.
Meanwhile, Ethereum has posted a slight increase in its price after experiencing some setbacks in the past few weeks. The currency's price has increased by 7.25 percent in the past 24 hours. In the past, Ethereum experienced such issues as initial coin offering (ICO) hacks and network problems that resulted in the decline of its price. Surging Price Allows Digital Currency NEO to Enter Top 10 List, Bitcoin Remains on Top
Amit Bhardwaj Talks About the Future of Cryptocurrency
The founder of Amaze Mining and Research Limited, GBMiners (India's first and biggest mining pool), among others, Amit Bhardwaj, the New Delhi entrepreneur is becoming a household name in digital currency revolution in India. The cryptocurrency guru recently launched his eBook in the Cryptocurrency series titled, 'Cryptocurrency for beginners' that explicitly explains the intricacies of yet to be full tapped potentials in the Bitcoin market. Others in the series are Cryptocurrency Trading and Cryptocurrency Mining.
There is a paradigm shift from the conventional currency to cryptocurrency for business transactions or monetary exchange. Cryptocurrency is a virtual currency, a fast growing technology of digital market that has taken center stage of world's financial market, with the emergence of Bitcoin. Its mode of transaction and monetary policies are designed such that it is fast, has a better mode of payment, high-level security, it is universal, and features a decentralized network system (which makes it protected from government or external interference).
Bhardwaj came into the digital market scene in 2009 with determination to understudy how the how Blockchain and cryptocurrencies works. His vast experience replicated in his eBooks on cryptocurrency trading and cryptocurrency Mining, and recently launched eBook has helped in reducing the complexities in understanding the Bitcoin market. Via entrepreneur.com
5 biggest stock market crashes in history have 'striking' similarities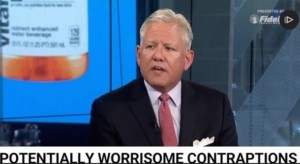 Scott Nations, chief investment officer of NationsShares and author of "The History of the United States in Five Crashes" discusses lessons from history. Nations says the all the modern-day crashes have some sort of financial contraption and an external catalyst that often has nothing to do with the markets. He discusses some of the financial contraptions today that could pose a risk in the future. Following is a transcript of the video.
But the reason I wrote the book was because — the similarities between the five modern stock market crashes starting with a panic of 1907 and ending with a flash crash on May 6, 2010 — even though there's more than 100 years separating them, the similarities are really striking and the goal of the book was to point out each of the similarities and show how they happen in each of the five modern stock market crashes, potentially helping people, identifying when they show up again. Now, this is not a the-sky-is-falling book. I think everyone who has even a passing familiarity with the stock market will enjoy it but the similarities really are striking.
We know that the stock market really gets ahead of itself before every crash. There's an old Merle Haggard song, "I only fall when I'm on the mountain." I mean, we know that the stock market kind of tough for the stock market to crash when it's already in the trough. But there are several similarities. One is that there's always some sort of financial contraption that gets out of control. We think it solves some sort of problem but there's always a financial contraption. Via businessinsider.com
This post was originally published on PaymentsNEXT news into is reshared with permission.