16 Aug

Bitcoin, blockchain, Altcoins, Filecoin, ICOs, TenX
This week's cryptocurrency news is off to a fast start with coverage of Bitcoin's rise above $4,000 for the first time. Bitcoin's new market value above $4,000, makes it bigger than Target, Ford, American Airlines or Deutsche Bank.  According to a new post in CoinTelegraph, if Bitcoin rises above $5,000, altcoins could drop 20% in value.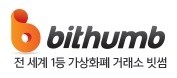 Despite passing many benchmarks, BBC's technology reporter Rory Cellan-Jones says Bitcoin is a bubble and sarcastically compares it to the tulip market crash in the 1700s. Is bitcoin better as a storage asset or a currency asks a CoinTelegraph analysis? It says stability will lead to liquidity. Last week, South Korea's largest digital exchange – Bithumb handled $1 billion in Ethereum trading volume.
New delivery of TenX (PAY) cryptocurrency debit cards seem to be behind the 40% increase in value of the digital currency to more than six dollars pushed in part by China trading. Blockchain continues to disrupt many industries including financial services, data management, healthcare, agriculture, supply chain, gambling, gaming and public services a post says from CoinTelegraph.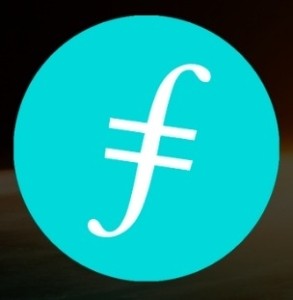 Digital Developer Fund, a cryptocurrency investment fund, completed an ICO raising 6,429 ETH worth more than $1.85 million. Blockchain data storage network Filecoin raised more than $200 million during an ICO that lasted less than 60 minutes. Microsoft launched Coco, a new blockchain development platform aiming to improve digital ledger speed and security.
Singapore Central Bank's Monetary Authority of Singapore (MAS) issued a risk warning to Singapore consumers about ICO investments. Coinbase became bitcoin's first unicorn after raising $100 million in new funding at a valuation of $1.6 billion. The cryptocurrency exchange claims to have more than 9.2 million customers with 30.4 million wallets.
Bitcoin surges past $4,000 for the first time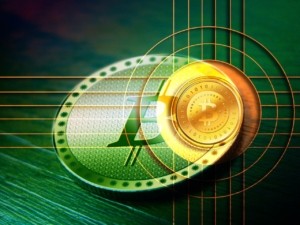 Bitcoin soared past $4,000 for the first time on growing optimism faster transaction times will hasten the spread of the cryptocurrency.
The largest digital tender jumped to a peak of $4,216 Monday, a gain of nearly 18 percent since Friday, after a plan to quicken trade execution by moving some data off the main network was activated last week. The solution — termed SegWit2x — had been so contentious that a new version of the asset called Bitcoin Cash was spun off earlier this month in opposition.
The split grew out of the tension between growing demand for the virtual currency and some of the design features that had fueled that popularity — the decentralized verification procedures that ensured against hacking and government oversight. While this month's confrontation ended up as little more than a speed bump in bitcoin's more than 300 percent rally in 2017, concerns remain around the capacity to increase transaction volumes. Via msn.com
Bitcoin Is Now Bigger Than These 4 Companies
Twenty years ago a Florida man paid someone in Bitcoin to deliver him two Papa John's pizzas–which may go down as the worst financial transaction of all time. Today, a slice of Pizza will cost you just a few dollars, where the price of Bitcoin is now well above $4,000.
The biggest player in the cryptocurrency market, Bitcoin, set another record Monday when its total value topped $50 billion for the first time. After a week where the launch of Bitcoin Cash put into question the future of Bitcoin, investors didn't flinch, continuing to pile into the digital currency.
With a year-to-date gain of 245%, Bitcoin returns have dwarfed the famed tech sector rally and only been outshone by its little brother, Ethereum. Beginning the year with a market cap of $15.5 billion, the total value of the Bitcoin market surpassed $50 billion this week, and throughout the year it became bigger than these four companies. Via msn.com
Altcoins Could Lose 20% When Bitcoin Climbs to $5,000
Bitcoin rising to $5,000 could result in misery for altcoins, with one trader forecasting 20% slides across the market. Altcoins could slide 20% if Bitcoin hits $5,000 in the near future, a trader has warned as prices remain firmly above $4,000.
With Bitcoin squarely outperforming the majority of altcoins Monday, even Ethereum (ETH) is struggling to post meaningful growth. A push for $5,000 could see temporary heavy losses for alternative cryptoassets, according to Twitter commentator CryptoPhil.
If bitcoin decides to go to $5000 we will see at least one more day of altcoin blood with over 20% losses across the board. A glance at current statistics for the top 10 cryptocurrencies on Coinmarketcap underscores the current lack of correlation between Bitcoin's solid progress and the uncertainty seen in altcoin markets. Via cointelegraph.com
Bitcoin Tulip Mania Continues as BBC Journalist Calls Time on Bubble
The BBC's technology correspondent Rory Cellan-Jones has said Bitcoin price is a bubble and said the same phenomenon could happen with tulips.
In a Twitter exchange begun by Guardian journalist Alex Hearn, who posted a photograph of an eToro advertisement on the London Underground, Cellan-Jones came out critical of Bitcoin's current price rally above $4,200.
"Yes, tulip bulbs are now selling for $4,000 and we were told that was a bubble when they hit $100," he wrote in an apparent sarcastic response. Via cointelegraph.com
Stability in Bitcoin Leads to Greater Liquidity: Analysis
The nature of Bitcoin and other cryptocurrencies as both asset and currency has led to some debate regarding its best use. Some have argued that Bitcoin is in the asset class, with store of value potential as the greatest use. Others have argued that Bitcoin is best used as a currency, with increasing liquidity as its best use.
The store of value aspect of Bitcoin has been evident for some time, but investors and hedge fund managers have begun to take notice and leverage Bitcoin as an investment vehicle. The increase in Bitcoin value has created new crypto millionaires, as holders have been rewarded for their patience.
The currency aspect of Bitcoin is just beginning to be explored. Debit cards connected to digital wallets have made headway and are growing in popularity. However, other real world use cases do not require the use of a middle man. As the popularity of Bitcoin rises, the digital economy has created some excellent systems for Bitcoin as a liquid currency. Via cointelegraph.com
South Korea Handles a Billion Dollars in Bitcoin and Ethereum Trading Volumes
South Korea has fallen in love with this space, fueling in part a rise in both bitcoin's and Ethereum's price during much of 2017.
Bithumb alone, South Korea's biggest exchange, handled $1 billion in Ethereum trading volumes during a 24 hour period a few days ago. That has fallen somewhat, but the exchange is currently handling some $370 million in bitcoin trading volumes for the past 24 hours.
The Korean Won trading pair is currently handling more than half a billion in bitcoin trading volumes, contributing towards its rise today to near $3 billion in total trading volumes, close to an all-time high for any digital currency of $3.2 billion. Via trustnodes.com
TenX Price Skyrockets, Up 40% as Crypto Debit Card Deliveries Begin
The ethereum based TenX (PAY) token has tripled in value during the past two days, rising from $2 to $6 after further increasing some 40% just today. Its market cap has now risen above half a billion, with trading volumes increasing to almost $150 million during the past 24 hours.
Much of the trading comes from China where one of the biggest crypto-assets exchange, Yunbi, started listing PAY tokens for trading a few hours ago. While other Chinese exchanges are currently handling some $56 million in PAY trading volumes, with CNY seemingly being the only fiat trading currency for the token.
The main reason for TenX's recent price rise appears to be the arrival of a new batch of TenX crypto debit cards with users reporting deliveries. The start-up says:
"Everyone who is on the card order wait list right now is planned to receive their card by the end of September at the latest. Probably earlier. This only applies to the waitlist up until this point in time. Future orders will of course begin rolling over that timeline." Via trustnodes.com
Blockchain Use Cases: From Image Mining & Virtual Economy to Crowdfunding
The growing adoption of Blockchain technology has disrupted a number of industries, including financial services, data management, healthcare, agriculture, supply chain, gambling, gaming, public services, music, airline ticketing and many more.
Several companies are already piloting the technology to facilitate and improve the transparency of their transactions. One of these companies is the American retail giant Walmart, which recently launched a project to test the technology for supply chain management. The initiative aims to leverage distributed ledger technology to monitor and trace pork sourced from China and sold in the US.
The use of Blockchain in the remittance industry is also increasing due to such factors as lower transfer costs, ease-of-use and the virtually instantaneous transfer of money to recipients. Via cointelegraph.com
Cryptocurrency Investment Fund Completes $1.8 Million ICO
The Digital Developer Fund closed its ICO this morning, raising 6,429 ETH – worth roughly $1.85 million at current prices – over a month-long period. The company behind it, based in the Cayman Islands, had previously invested in domain names through a venture dating back to 2010.
The effort is one of the latest to use cryptographic tokens to represent shares in an investment firm. According to materials published on the Digital Developers Fund website, token-bearers will receive quarterly dividends distributed through an ethereum smart contract. Any net profits generated through the fund will also be issued to token-holders.
As is the case with many ICOs, the sale was blocked to prospective buyers from the US. Other recent examples of this strategy include district0x, a blockchain-based marketplace project that raised $9 million through an ICO at the start of the month.
Token sales have accelerated in recent months, as shown by data from CoinDesk's ICO Tracker. Nearly $1.7 billion was raised to date through the model, with more than $500 million during July alone. Via coindesk.com
$200 Million in 60 Minutes: Filecoin ICO Rockets to Record Amid Tech Issues
An initial coin offering (ICO) for the blockchain data storage network Filecoin has raised an estimated $200 million from accredited investors despite being beset by technology  issues.
The figures add to the roughly $52 million in tokens sold in a pre-sale to investors like Sequoia Capital, Andreessen Horowitz and Union Square Ventures, announced last week. However, at press time, the ICO – which is being conducted via CoinList, a joint project between startup investment platform AngelList and Filecoin developer Protocol Labs – is paused.
Site issues cropped up soon after the sale began, with social media posts showing that some users had problems accessing the site. The Filecoin page on CoinList also displayed problems with the ticker meant to track the total amount raised.
Over the course of the first hour, it reset several times, reverting back to a baseline amount despite showing a rising minimum price. (Filecoin's ICO is utilizing a sale model in which the minimum price buyers would need to pay rises as more investors join in.) Via coindesk.com
Buyers Beware: Singapore Central Bank Issues ICO Warning
A new notice from the Monetary Authority of Singapore (MAS) – published in tandem with the Commercial Affairs Department (the administration layer for the city-state's police force) – advises prospective investors to investigate and understand the risks associated with buying into token sales.
Among the suggestions offered for investors is that they should deal only with firms licensed by the MAS itself.
The statement highlights other risks, including the potential for a lack of market liquidity, the high rate at which startups fail and the potential for fraud. Via coindesk.com
Coinbase becomes first Bitcoin Unicorn

Leading bitcoin brokerage Coinbase recently raised US$100 million in a Series D funding round, which values the company at US$1.6 Billion. The round was led by IVP, with participation from Spark Capital, Greylock Partners, Battery Ventures, Section 32 and Draper Associates.
Founded in 2012, Coinbase is one of the world's largest digital currency companies. The company is best known for its hybrid Wallet and Exchange service, but has focused on becoming a retail and institutional exchange. According to the company, 9.2 million customers have 30.4 million wallets on the platform so far.
The new funding will be used to continue scaling, the company said on Thursday. The company will focus on three specific areas of improvement; Increase the size of its engineering and customer support teams "to improve the customer experience;" Open a GDAX exchange office in New York City, for professionals to trade digital assets; Invest in its Toshi platform, an Ethereum app browser "that provides universal access to financial services."  Via bravenewcoin.com
Coco Revealed: Microsoft, JPMorgan & More Demo Blockchain-Boosting Tech
Microsoft is today revealing a new blockchain framework designed to make it easier to build enterprise networks using any distributed ledger. Out of the box, the new Coco platform – built to supercharge transaction speeds and simplify governance decisions – will be integrated with a number of popular open-source blockchains and distributed ledgers, including ethereum, R3's Corda, Hyperledger Sawtooth and JPMorgan's Quorum.
But it's the trusted security capabilities that Microsoft Azure CTO Mark Russinovich positioned as key to making the platform more than just an improvement of degrees. In addition to integration with Microsoft's own software-based trusted execution environment, Russinovich said the framework can be made compatible with Intel's hardware-based software guard extensions, known as SGXs.
As more companies look to convert these open-source technologies into enterprise-grade solutions, he further positioned the new platform as one that would accelerate time to market and simplify management after they go live. Via coindesk.com
This post was originally published on PaymentsNEXT news and is shared here with permission.