23 Aug

Bitmain, bitFlyer, Ticket Camp, Visa, Masterluc, Viberate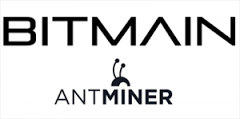 Our cryptocurrency news roundup starts with a fascinating video story by Bloomberg on Bitmain – one of bitcoin's largest mining operation located in Mongolia, and which is generating more than $250,000 a day. Writing in CoinDesk, Avtar Sehra compares the rise of digital currency ICOs and tokens to the popular Japanese Pachinko craze.
Josh Stark helps us make sense of cryptoeconomics and whether they really are different from traditional economics. Reputation seems to be a growing factor in determining the longer-term value of blockchain and efforts to monetize human experience and skills.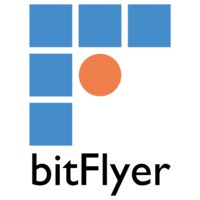 Japanese bitcoin exchange bitFlyer received US regulatory approval to offer bitcoin for sale in 34 states and will later offer other digital currencies. Japanese ticket exchange company Ticket Camp has more than 5 million users and will now accept bitcoin.
A new Bitcoin News report says traders are scrambling to register with Japanese regulators in order to capitalize on the $40 trillion foreign exchange margin trading market in Japan. A patent application by Visa shows the company may be exploring blockchain sharing of digital assets.

A legendary bitcoin trader known as Masterluc is predicting $15,000 bitcoin by the end of 2017. Viberate is aiming to shake up the music industry with a crowdsource offering of its Vibe tokens that allow musicians to register a free profile and start earning digital currency for performances. Finance Magnates offers an extensive list of brokers providing cryptocurrency trading services and reasons why working with a cryptocurrency broker makes business sense.
Media Granted Access to Bitmain's Mongolian Bitcoin Mines
Bitcoin mining is a very competitive industry and China's biggest data centers are leading the way. Most mining centers around the world keep operations private and are usually found in very remote regions. Reporters were allowed to record and photograph the Bitmain mine in the SanShangLiang industrial park located in the heart of Inner Mongolia. Both Bloomberg journalist Tom Mackenzie and Quartz photographer Aurelien Foucault iis this access to Bitmain's mine filled with 25,000 machines humming away processing millions of dollars worth of bitcoin.
This particular Bitmain mine employs about fifty people and generates about a quarter of a million dollars a day worth of bitcoin. Most of the employees are residents of the region called, Ordos, which used to be a coal mining town located just outside the Yellow River of Hukou Falls. Most of the staff live in a dormitory located in one of the warehouses, because machines are operating 24-7 and need constant monitoring and maintenance. Further, as well as mining bitcoin, one of the warehouses at Bitmain's site is filled with mining rigs dedicated solely to mining litecoin. According to Bitmain, the mine spends about $39,000 daily on electrical costs and mining revenue brings in roughly $250,000 worth of bitcoins a day.
While walking around the Bitmain warehouse, Mackenzie says many of the fresh new bitcoins derived from the mine ends up being traded on one of China's cryptocurrency exchanges. Bitmain tells Bloomberg it has over 20,000 customers. The company's valuation is in the billions and the company is preparing for a possible IPO. The company explains it's also spending over 200 million to expand operations in the U.S. Creating a mine in China is relatively inexpensive Bitmain's CEO Jihan Wu tells Mackenzie. Via news.bitcoin.com
A Look Inside One of the World's Biggest Bitcoin Mines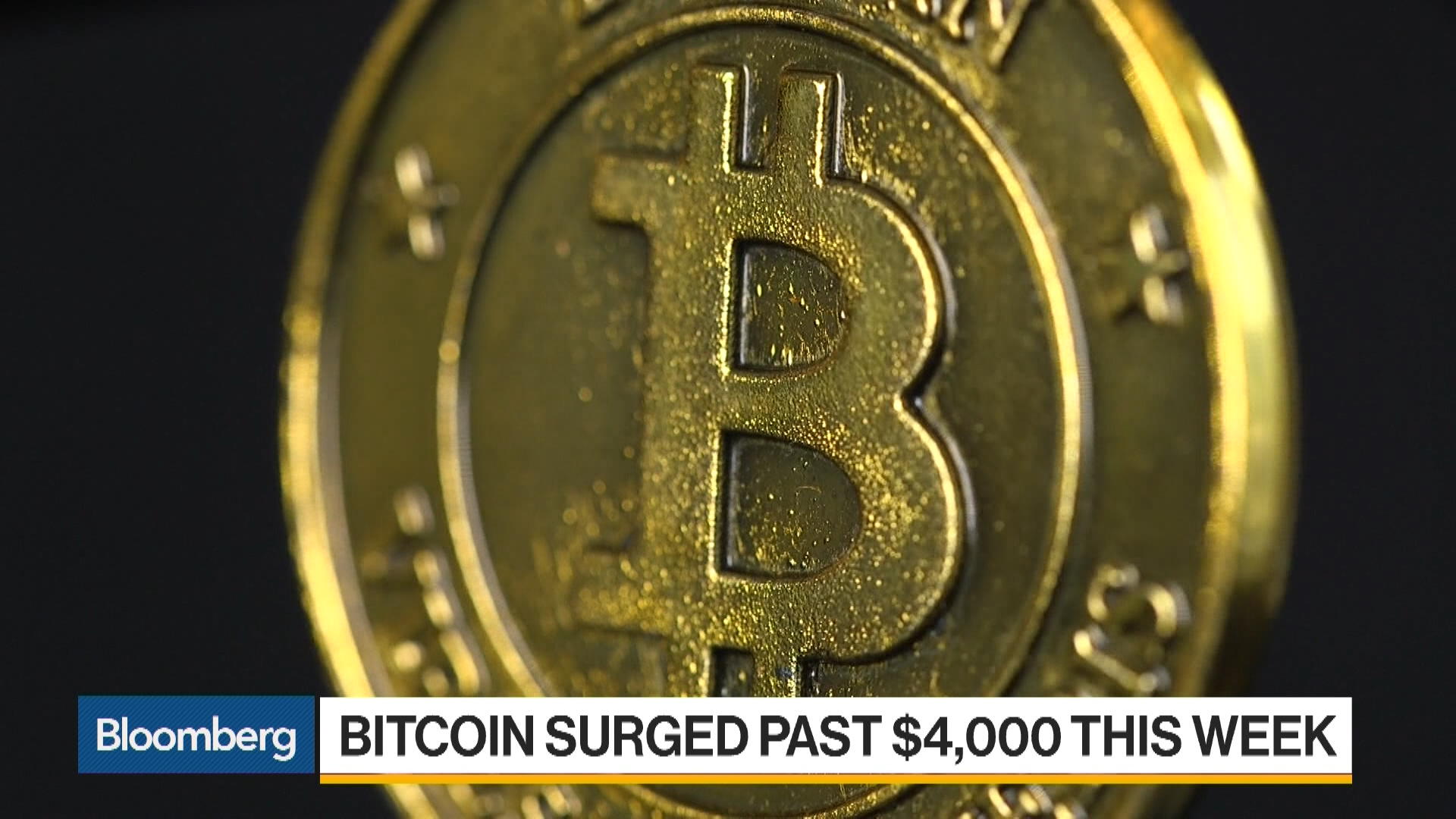 Bitcoin's record rally is proving a boon for China, a country that is at the heart of the crypto-currency economy. It hosts some of the biggest exchanges and dominates the mining of new bitcoins.
Bloomberg's Tom Mackenzie was granted rare access to one of the largest digital currency mines in the world, now generating about $250,000 daily. Via bloomberg.com
The New Pachinko? Exploring the Economics of Initial Coin Offerings
The market for initial coin offerings (ICOs) is a novel and complex phenomenon wherein projects issue blockchain-based transferable assets known as "tokens" to the public in return for payment in a cryptocurrency.
One of the most obvious use cases for such ICO token issuances is to represent some form of traditional security – e.g. equity, debt, participation in profit-sharing. However, since the "offer and sale" of securities is highly regulated, several models have been devised by startups to enable ICO distribution models without falling afoul of securities regulations.
This alternative asset class – known as "appcoins" – enables holders to access a product or service at some preferential commercial arrangement (e.g. discounted price or exclusive access), and the tokens can be traded on an open market.
Pachinko is an interesting example to demonstrate what may be happening in the world of ICOs, as it draws similarities with the creative explanations and models in the crypto space designed to distance ICOs and issued tokens from securities, in particular those classified as "non-profit infrastructure tokens." Via CoinDesk
Making Sense of Cryptoeconomics
A few months ago Parker Thompson, a well-known Silicon Valley VC, tweeted that "the concept of crypto-economics is stupid. It's economics. Inventing your own word is just an excuse to ignore well-understood concepts."
The term "cryptoeconomics" causes a lot of confusion and people are often unclear on what it is supposed to mean. The word itself can be misleading, as it suggests that there is a parallel "crypto" version of the whole of economics. This is wrong, and Parker is right to mock such a generalization.
In simple terms, cryptoeconomics is the use of incentives and cryptography to design new kinds of systems, applications, and networks. Cryptoeconomics is specifically about building things, and has most in common with mechanism design – an area of mathematics and economic theory.
Cryptoeconomics is what makes blockchains interesting, what makes them different from other technologies. As a result of Satoshi's white paper, we have learned that through the clever combination of cryptography, networking theory, computer science and economic incentives that we can build new kinds of technologies. These new cryptoeconomic systems can accomplish things that these disciplines could not achieve on their own. Blockchains are just one product of this new practical science. Via coindesk.com
Reputation Pays: How Blockchain Is Monetizing Human Ability
BMCHAIN, a platform aiming to monetize a user's experience and skills, has launched sales of its integrated token to take paid crowd media beyond the likes of Steemit and Golos.
Businesses, investors, users and regulators are all acutely aware of the potential value hidden in a Blockchain product or service, and monetizing this value is creating a multi-billion-dollar industry overnight.
The channels to capital – a specific form of value that businesses and investors in today's Blockchain environment are particularly keen on – are numerous. Chief among them is the ICO or token sale. The presentation for sale of anywhere from hundreds of thousands to billions of tokens in exchange for cryptocurrency has already paid dividends for buyers and sellers dozens of times over.
After so many ICO schemes, however, the industry is becoming aware that not all tokens are created equal. Via cointelegraph.com
Japanese Bitcoin Exchange bitFlyer Obtains Approval to Launch in US
Leading Japanese Bitcoin exchange bitFlyer today said that it has received regulatory approval to operate in the United States, and according to the company, this license applies to 34 states. The exchange revealed that it will launch its US-based Bitcoin exchange by the fall of 2017 and that it has already opened an office in San Francisco.
bitFlyer is pushing towards a more global approach specific to Bitcoin and other digital currencies. This move is part of an effort to expand outside of Japan. Part of this growing interest can be attributed to the supportive approach of Japanese officials towards Bitcoin.
At launch, the exchange will only offer BTC/USD trading but plans to add support for other cryptocurrency trading pairs and products in the near future. Via financemagnates.com
Major Japanese Ticket Exchange Marketplace Now Accepts Bitcoin
Major Japanese customer-to-customer ticket exchange marketplace, Ticket Camp, has announced that it is already accepting the digital currency Bitcoin as a form of payment.
The move is a major boost to the cryptocurrency as the exchange has about five million users across the country.
According to the company, the digital currency exchange Coincheck will handle all the transactions made in Bitcoin. With its acceptance of Bitcoin, Ticket Camp became the first member of the ticket industry in Japan to adopt the virtual currency and use it in its transactions. Via cointelegraph.com
Bitcoin Could Tap into $40 Trillion Japanese FX Margin Trading Market This Year
Companies in Japan are reportedly scrambling to register with the Japanese Financial Services Agency (FSA) to offer bitcoin products or services. They aim to attract Japanese retail investors, also known as "Mrs Watanabe", who currently favor the $40 trillion foreign exchange margin trading market.
Since the Japanese government started recognizing bitcoin as a method of payment on April 1, online exchanges, funds and remittance companies have raced to formally register with the FSA. "The process is expensive, demanding, laced with invisible tripwires and not all applicants, by any means, will be successful," the Financial Times reports, adding that "the prize, though, could be spectacular."
By October 1, any bitcoin exchanges or money transfer businesses wanting to operate in Japan must be registered with the FSA and be submitted to annual audits. They have to comply with many new rules such as having extensive know-your-customer (KYC) processes and separate customers funds from their owns.
Once registered with the FSA, these companies will be able to offer their bitcoin services and products to Japanese retail investors which largely consist of Mrs Watanabe. The term Mrs Watanabe refers to Japanese retail investors, originally housewives trading online at home. They are historically risk-averse but now favor FX margin trading. Over the past decade, they have become a big player in currency trading to combat low-interest rates in Japan. Via news.bitcoin.com
Credit Card Giant Visa Hints at Digital Asset Service Plans
One of the world's largest credit card issuers may be looking to blockchain as a way to facilitate the transfer of cryptographic assets, public records show.
A patent application published last week reveals that four employees of Visa's global product and business-to-business platform divisions have submitted a filing entitled "Methods and System for Using Digital Signatures to Create Trusted Digital Asset Services."
The application itself doesn't delve into many specifics, however. The proposed invention is described as being applicable to both public and private blockchains, and hints broadly at the system being used to send digitized assets back and forth. Via coindesk.com
Legendary Bitcoin Trader "masterluc" Predicts $15,000 Bitcoin This Year
Legendary Bitcoin trader who called 2013 bubble and subsequent bear market believes that a wild ride is coming, as Bitcoin prices will soon reach five figures.
In case there are any who think he might just have gotten lucky, consider that he called the end-of-2013 bubble back in March of that year. Nine months before the bubble peaked, Masterluc posted the following chart on the bitcointalk forums.
Masterluc now predicts that Bitcoin will reach $15,000 before the end of this year. What's more, he believes that Bitcoin will reach a price of $40,000 – $110,000 by the end of this bull run. He gives a timeframe of 2019 for that price target. Via cointelegraph.com
Viberate Shakes Up Music Industry with its VIBE Token Crowdsale
Viberate is poised to disrupt the global live music market with its newest token crowdsale. The initiative is supported by the European Commission's "Music Moves Europe" as well as the Slovenian Ministry of Economic Development and Technology. In addition, the crowdsale is being advised by Charlie Shrem and Stanford professor and Pinterest Chief Scientist – Dr. Jure Leskovec.
Viberate's end game will be to offer any musician on the planet the opportunity to open a profile for free and start offering gigs to event organizers in exchange for crypto coins such as Bitcoin, Ether, or their very own Vibe.
Following their previous ambitions to list and map the entire global music industry, Viberate just added 50,000 music venue profiles and more than 70,000 event profiles to its crowdsourced database. Venues and events joined over 120,000 musician profiles already online since spring, helping foster an IMDb for musicians so to speak. The service has already gained traction from big-name stars, including those who have already claimed their official profiles such as Robbie Williams and Linkin Park. Via financemagnates.com
Cryptocurrency Brokers – the Complete Trading Guide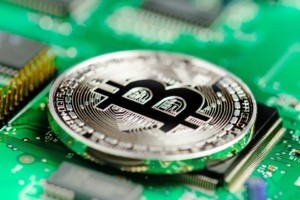 Bitcoin trading has been supported by a number of brokers for a couple of years already but this year saw an absolute explosion in the number of cryptocurrency offerings. The incredible rally in blockchain asset prices has attracted so many new companies to the crypto bandwagon – how does a trader choose who to go with?
To help, Finance Magnates has assembled the ultimate list of brokers offering cryptocurrency trading. We examined which top currencies they support and what the offered leverage is, so you can review the whole market in one place.
Most crypto investors still trade with exchanges directly, which raises the question – what is the need for a broker at all? There are several answers to this but all emanate from the issue of user experience.
Most cryptocurrency exchanges were not built with a simple trading experience in mind. As such they offer cumbersome interfaces, little support for 3rd party platforms and very limited customer support options. Via financemagnates.com
This post was originally published on PaymentsNEXT news and is shared here with permission.